Dodgers, Padres, Baseball, in China?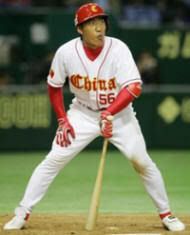 I wasn't too happy about the NFL going to London, and I'm not too fond of the NBA globalization efforts. Pretty soon our sports won't even be our sports, if the current league execs have their ways. Why? Globalization gives the owners and leagues more opportunity to generate revenue. And with that, we lose home games to watch and get thought of as being less important in the eyes of clubs. This all brings me to the announcement that the Dodgers and Padres will play an exhibition game in China. Everyone wants to crack the Chinese market, but thankfully it appears as if baseball there won't work. "Explaining the rules is hard enough in the USA to people who are new," Dodgers Manager Joe Torre said at a news conference here Thursday. "You have to be able to witness the game." My favorite comment however, was this as a selling point for baseball in China:
Gene Orza, chief operating officer of the MLB Players Assn., was more blunt on the subject of Asian physique.

"We've got to tell these children, 'You're not going to grow to be a basketball player. You're too short. Try baseball,' " he said.
I'm sure that's exactly what they want to hear. Gene Orza always good for a chuckle. Good thing baseball hasn't exactly caught on over there, you know, being thought of as a counter-revolutionary sport and all. There's one, and only one thing that could be useful about baseball in China: there's 1.3 billion arms over there — certainly one of them has to have a better arm than the likes of Brett Tomko, right?