Nick Swisher Is Better Than the Entire Oakland Team
OK, first check the final score of the game, and then check the scoring summary below: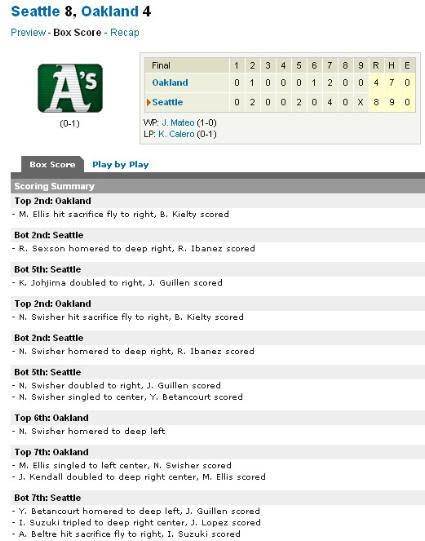 Pretty impressive huh? The A's were held to just four runs, but miraculously Nick Swisher drove in six. Incredible! The boxscore was from the usually impeccable Yahoo! Sports.