No More Beer in the Clubhouse?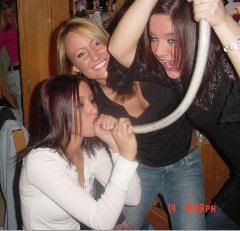 By now mostly everyone knows that Cardinals pitcher Josh Hancock was killed in a car crash, and that there's heavy suspicion Hancock was driving drunk. I've already discussed several factors about the tie in between alcohol and baseball, for instance Tony La Russa's Spring Training DUI, and the fact that the Cardinals home venue is named after Busch beers. Well in an effort to try and combat drunk-driving amongst players and staff members, Major League Baseball might be contemplating a ban on alcohol in clubhouses. It's something the A's did when pitcher Esteban Loaiza was arrested for drunk-driving, and it's something to which Cubs manager Lou Piniella would not be opposed:
The Cubs don't have any immediate plans to ban alcohol in the clubhouse, but if that's what Major League Baseball or the club determines can help avoid tragedies such as the death of St. Louis Cardinals pitcher Josh Hancock, Cubs manager Lou Piniella said he would support it.

"I'm for what's good for the player," Piniella said Wednesday.
To tell you the truth, long gone are the days of players hanging out in the clubhouse after games, cracking open cold ones and enjoying a heater. From my one year of experience in a major league clubhouse, the players all get dressed, and get on out sooner rather than later. Meaning, even though most clubhouses are stocked with beer, there aren't too many guys who are drinking them. But, in my eyes, it's not the drinking that's the problem — players should judge whether or not they can have a beer or two. To me the real problem is when people drive after drinking. That's what must be stopped. I just don't understand why people can't call a cab or limo to drive them when they're drunk. Doesn't that seem to be the best solution?
(via Fark)