White Sox coach Mark Parent jiggles his junk in dugout (GIF)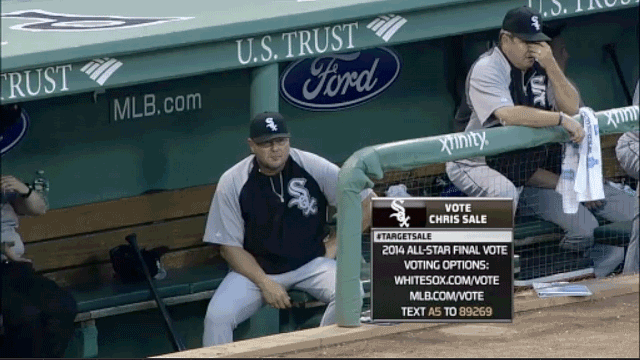 White Sox bench coach Mark Parent was asked for his reaction to Chris Sale not being named to the All-Star team, and gave his opinion. Either that, or he was signalling to his team that the squeeze play was on.
Hang loose, Parent, hang loose.
GIF via Deadspin