Lance Stephenson flops on Ray Allen (Video)
Lance Stephenson was off to another hot start for the Indiana Pacers in Game 4 of the Eastern Conference finals on Tuesday, but he did get into it with Ray Allen for a blatant flop.
Stephenson hit a runner just before the first quarter of the game ended. After he made the shot, he appeared to get hit with an elbow from Allen. Stephenson reacted as if he had been hit by the elbow, which he wasn't.
The flop by Stephenson comes at a notable time in the series; LeBron James was criticized for supposedly flopping against the Chicago Bulls, and he was quoted before the game saying that it can give a team a competitive advantage. If James endorses the art of embellishing contact, then he can't be mad at Stephenson, can he?
Here's a look at the flop in GIF form: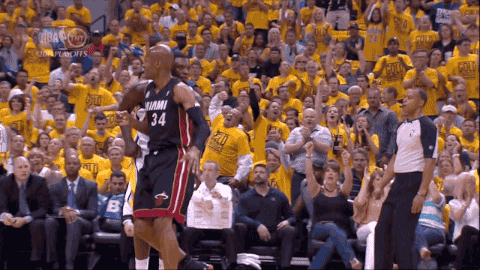 Video via @BeyondtheBuzzer; GIF via @BleacherReport