Lindsey Hunter Suspended for 10 Games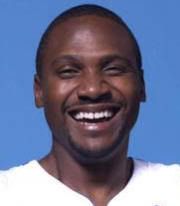 That was the breaking news headline on ESPNEWS a few moments ago…no details just yet, but it's weird. That's such ambiguous news. Rather, the suspension isn't ambiguous, but the reason is.  Lindsey Hunter suspended for 10 games for violating the league's substance abuse policy.
What does that mean?  Was he busted using performance enhancers?  Steroids?  Do they even test for that stuff in the NBA?  Was he caught doing blow, smoking a joint?  What, what, what?  I'm on a need-to-know basis and I don't know!! 
I digress, now at least you know the news.  At the time of this posting, there is no other information available.
UPDATE: Turns out Hunter was suspended 10 games for…taking his wife's diet pills??  That has to be the most bizarre way to get busted.  His quote was my favorite:
"I just hope people don't think I'm out smoking marijuana."
Amen brother.