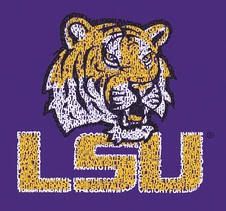 LSU QB Ryan Perrilloux won't be allowed to participate in the team's Spring Game on Saturday, but his status with the team is fine, according to Les Miles. You better get used to his name because you're going to be hearing it a lot throughout the fall. That is, long as he stays out of trouble from restaurants (and in general), which he seems to have a difficult time of doing. Matter of fact, already boasting a pretty sizable rap sheet, Perrilloux was busy adding on to it recently.
Another employee at Kona Grill confirmed Wednesday that Ryan Perrilloux was involved in a verbal altercation at the restaurant, saying the junior quarterback called a server "Osama."
…
Perrilloux entered the restaurant with an unidentified former LSU football player and three employees from Crazy Horse Cabaret, the anonymous employee said.
The restaurant has since allegedly received phone calls from Miles and Perrilloux to apologize for the incident. Meanwhile, a recent report says the Kona Grill is denying anything happened. Sounds to me like they've kissed and made up. I'm going to go ahead and believe most of the first report. And really, who would lie about a line like Osama? My one question is how the server knew the chicks were from the Crazy Horse. He must spend a lotta time in strip clubs if that's the case. I'm guessing Perrilloux doesn't make it through the entire season without a transgression.
The photo used above is actually a poster from site reader/commenter Jeff's company called LA Pop Art. Check out LA Pop Art to see their variety of collegiate athletic posters which actually have the words to the school's fight songs written out as part of the poster's artwork. Check out a few more samples after the jump: