Alright people, we have yet another incredible viral video that is making its way around the internet and we want your opinion. Is there any way a motorcycle traveling at speeds of well over 60 mph can crash into the bumper of a car and land safely on the car's roof? It looks like that is what happened here.
As you can see, the motorcyclist flipped head over heels and landed on his feet. It appears he remained on the roof of the car as it drove down the freeway and presumably came to a stop.
We know people can do some incredible things with technology (remember the shark encounter we showed you a couple months ago?), so we're a little skeptical that this is real. If it is, the driver of that motorcycle is truly one of the most fortunate people on earth.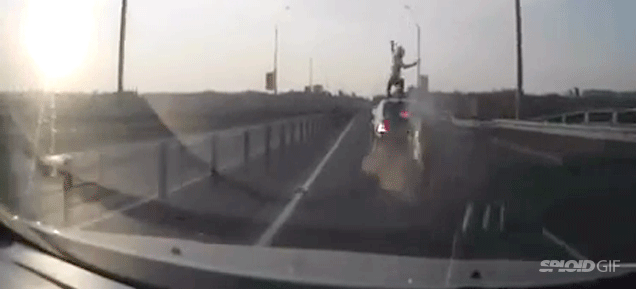 Video via Sploid