Why I Hate March Madness
Heads Up: The following words are not for virgin eyes, please act accordingly.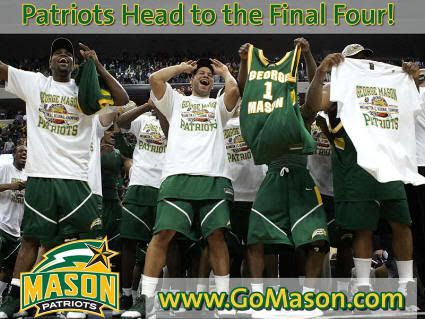 I fucking hate March Madness.  Yes, let me repeat.  I fucking hate March Madness.  I hate the tournament.  I passionately loathe and despise it.  My life would be much more complete without that 65 team summabitch – for several fucking reasons.
Me: Countless hours upon hours pouring over sports.  Reading stories, watching games, scouting teams (in whatever way that I can), listening to post-game interviews, doing everything possible to keep up with the action going on across the country.
Friends and Co-Workers: A few minutes here and there watching games, only if the TV happens to be on, or if someone cute is calling, playing, or coaching the game.  No newspapers, no blogs, no recaps, no post-game shows, no flipping channels from 9-5 on Saturday.
But funny thing is, none of this matters when it comes to picking the tournament.  None.
I can tell you I'll pick Butler to reach the Sweet 16 because they knock down an average of 9 3ptrs per game, and I'm big on outside shooting teams getting hot.  I can also tell you I'll leave Ohio St. out of my Final Four because they keep trying to force the ball inside with Greg Oden, and his offensive abilities aren't quite ready to carry the squad.
Meanwhile, Joe-Loser from accounting thinks Joakim Noah is a character from Leviticus, and that a 1-3-1 zone is the newest lo-carb diet.
Further, 65 fucking teams?  All you have to do is be one of the best 65 fucking teams in the country to win the tournament and be called National Champion?  Yeah, that makes a lot of sense.
George Mason.  You think I really want to fucking watch them try and beat Florida?  Please.  UCONN put 4 players in the 1st round of the NBA draft, and you're telling me I want to see George Fucking Mason in the Final Four?  Get real. 
And then you have those conference tournaments.  Those mother-fuckin' conference tourneys.  Is it a good sign if your team loses early or wins late?  Are they spent or on on a roll?  How the fuck do you judge those tricky-ass conference tournaments?  Why does it always seem like they're fuckin' up my universe?
Fine, now you've heard me say my piece.  So here you go.  Here's my 50 fucking bucks, up-front, because I know I'm going to lose every fucking pool I enter. 
Just take my money, kick me in the nuts, and we'll call it a day.  You know why?  Why?  Because I'm going to lose. 
And not just lose.  I will lose SPECTACULARLY. 
I will be coming in the bottom 20% of every pool I enter.  All of them.
So if you want another 5 bucks going to your winner, send me your invitation, because lord knows I won't be winning, and being the "sports fan" in every circle to which I belong, I will inevitably receive every invitation in the world. 
And that my friends is why I hate March Madness.