Little kid snubbed on handshake by Jack Nicholson has saddest reaction (Video)
Man, Jack Nicholson is just generating all sorts of negative vibes. First, the Lakers' most notable fan goes out and attends a playoff game for the rival Clippers. Nobody likes a frontrunner, Jack. And then he goes out there and does this?
Oh man, Jack, you are just killing the karma right about now. Did you see the defeated look on the poor kid's face?
Here's the GIF: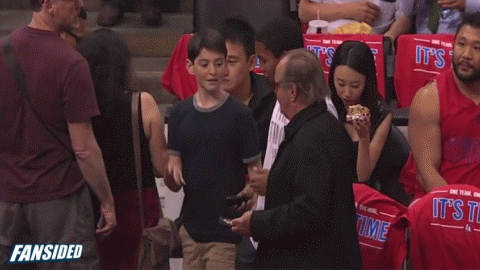 H/T Lana