Bengals Sign Tank Johnson … of Course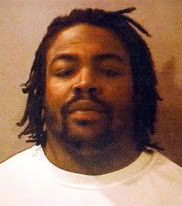 If you're a badboy and have been cast off by the Dallas Cowboys (of all teams), where in the world would you go? Perhaps you'd turn to the Raiders, but even they haven't been holding true to their reputation lately. So if arrests are your thing yet you have some talent, you know you'll always have a home with the Cincinnati Bengals. They of course did the logical thing, signing defensive lineman Tank Johnson on Tuesday. Tank was suspended eight games in the '07 season when he was caught with half the Iraqi military's arsenal stashed in his home. It was that arrest that required him to have the court's permission to play in the Super Bowl for the Bears. Tank was supposed to be let off his punishment after six games but his Man of the Year campaign didn't quite go as planned, so the Bears released him.
Naturally Tank was picked up by the Cowboys despite his personal conduct violation issues and the eight-game suspension. After a few non-productive seasons in Dallas, the Tank was let go. The Bengals, feeling a need to recharge their bad-boy image, signed him. Just in case you thought the Bengals had lost their touch, they still have Fresno St. delinquent Jason Shirley on their squad. They also made sure to re-sign Cedric "the drunken boater" Benson. And of course they reinstated Chris Henry after his suspensions. Now I'm wondering when Odell Thurman will be brought back. Maybe Tanks can crack the Bengals' top 10 arrests lists.