David Boston Fond of Date Rape Drugs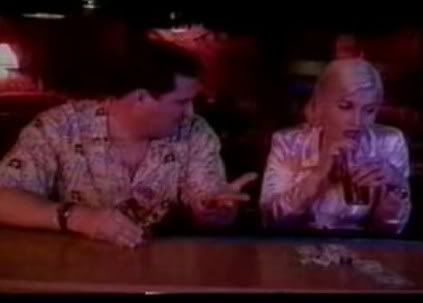 When David Boston was busted a few weeks ago for DUI and blew triple zeroes, I asked the question, "What exactly is David Boston on?" Well, now we know. Turns out the dude was taking a date rape drug. My man Ben Maller mentioned this story last night on the radio, but I must thank David Warner at FanHouse for the link. From The Tampa Tribune:
Toxicology reports revealed that Boston had 870 micrograms per milliliter of GHB in his urine when he was arrested and charged with a misdemeanor DUI on Aug. 23, Pinellas Park authorities said. Capt. Sanfield Forseth said the reading was verified by a second laboratory.
…
Gamma hydroxybutyric acid, or GHB, is an illegal central nervous system depressant that became popular among recreational drug users about 15 years ago because of its intoxicating effects. It is considered highly addictive and is popular among bodybuilders, but claims that it helps build muscle mass have not been proven.
Dude, this guy is nuts. My favorite part is that research says the product has not been proven to help muscle mass. If that's the case, then why was Boston using it? Complex answer: he wants to gain an edge on his competition. Simple answer: he's just an idiot.