Matthew Stafford Dominates Wonderlic Test, Hakeem Nicks Bombs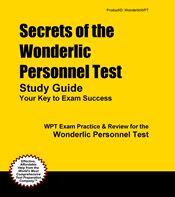 Although I'm not much of a fan of the NFL combine, I have to say I enjoy when the Wonderlic scores come out. In case you're unfamiliar with the Wonderlic, it's a test that's administered to judge mental swiftness of players. The test asks 50 problem solving questions in 12 minutes and one point is awarded for every correct answer. Vince Young notoriously bombed the test, getting an embarrassingly low 5. Based on the way his career has gone, a low score like that would definitely signal a red flag to me. Luckily for this year's crop nobody scored that poorly. Georgia quarterback Matthew Stafford stood out ringing up a 38 according to Dan Pompei of the Chicago Tribune. Mark Sanchez of USC scored a respectable 28. As far as positions go, the wide receiver crop certainly disappointed. Like 100% Injury Rate wrote, let's just hope they can read these headlines:
Michael Crabtree of Texas Tech scored a 15, Darrius Heyward-Bey of Maryland scored a 14, and Percy Harvin of Florida scored a 12. Hakeem Nicks of UNC wowed everyone with an 11 … Jeremy Maclin of Missouri scored a 25, so he's like the Einstein of this year's receiving corps.
While it's an excellent sign for a guy like Stafford where learning a playbook, thinking on the spot, and adjusting to defenses is absolutely critical, the Wonderlic is far less important for a receiver. Honestly, does it really matter how poorly Nicks scored when he can do this on the field? Brains certainly help in football, but that sort of thing is just about natural, athletic ability, excellent hands, and superior concentration. Let's see if the Lions bite on Stafford based on the Wonderlic considering they might already be in contract negotiations with the first overall pick.