NFL Players Bet Mortgage Payments on Games of Madden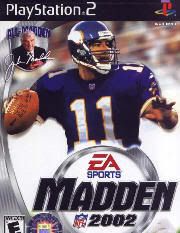 If there's two things we know about NFL players, it's that they make a lot of money and they like to play video games. When you mix the two elements together, naturally you're going to get some pretty competitive games for some even more competitive stakes. Check out what former cover boys Daunte Culpepper, Marshall Faulk, and Ray Lewis say is on the line when they bust out a game of Madden, courtesy of ESPN the Magazine:
Daunte Culpepper: "Ain't nothing to bet $15,000 on a game. I've won and lost mortage payments over the years."

Marshall Faulk: "One time, I lost my Bentley for a week. I didn't think anyone could beat me. I found out the hard way."

Ray Lewis: "I don't bet money. I bet push-ups on demand. When I tell you to, you get down and do as many as I say. I might make you do them at dinner, on a date, wearing a suit, I don't care. My little brother owes me 2,500."
While I'm not one for watching a bunch of loser teenagers playing Madden on TV, I would love to watch Culpepper playing a game with 15 large on the line. Or even better, imagine watching Ray Lewis win a game of Madden and demand a thousand push-ups on the spot. 2,500 push-ups, are you kidding me? I don't think I could knock that many out over the rest of my life. Anyone else think these guys have way too much money if they're winning and losing mortgage payments on video games?