Did Sidney Crosby flop after getting smacked by linesman (GIF)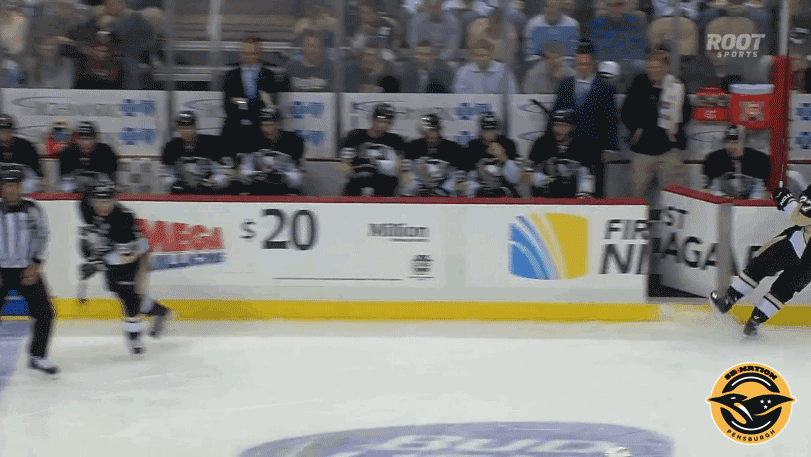 The Pittsburgh Penguins lost a virtually meaningless game against the Carolina Hurricanes last night, and Sidney Crosby paid the price. The Penguins' captain was smacked in the face as he skated from the bench area at the start of one of his shifts.
No penalty was called, which is an absolute outrage. Did you see the way Crosby hit the deck? The referee obviously whacked him pretty hard, and the play should have drawn a roughing or high hit penalty at minimum. Was it intentional? That's debatable. We're just glad Sid is OK.
GIF via Deadspin