Joe Morgan Corrects Himself on Sunday Night Baseball (Audio)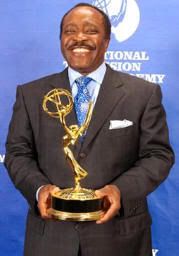 I noted recently that Joe Morgan was caught making a mistake (also known as a lie) while telling a story on Sunday Night Baseball. He said that he helped the Phillies continue their notable 10 game losing streak with an RBI single in his major league debut back in 1964. Problem was, Morgan made his debut in 1963, and he never even had an RBI in 1964. So Joe was wrong on both accounts, trying to place himself into a situation that he clearly was not a part of.
Well, Phil Musnick in the NY Post noted that Morgan was expected to make a correction on his next broadcast of Sunday Night Baseball. That night came, and Joe acknowledged his mistake. Kind of. Jon Miller had to lead Joe through the entire event, with Morgan just giving one-word answers the entire time. You could really tell how much Morgan hated doing it. Listen to the audio right here (mp3).
Joe Morgan on LBS:
Joe Morgan Audio Apology
Joe Morgan is Officially Full of Crap