Chris Heatherly taken away on stretcher after illegal elbow from Chidi Njokuani (GIF)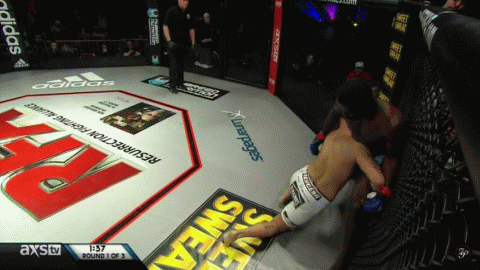 Chris Heatherly had to be taken away on a stretcher after being struck by an illegal Chidi Njokuani elbow to the spine during their RFA fight at the Pershing Center in Lincoln, Neb., on Friday night.
The fight was called at 3:31 of round 1 and determined a no-contest by the referee.
Heatherly was down for about 10 minutes before being taken away. He was moving after being hit in the spine, but the blow was a forceful one and caught him in a terrible spot. We surely hope the best for him.
GIF via Zombie Prophet; Tip via Arsen D.