Articles tagged:

DePaul Basketball
DePaul's fanbase has reached a boiling point after 11 straight losing seasons.
Bobby Hurley has only been a college basketball head coach for two seasons, but that may be enough to convince a big program to hire him.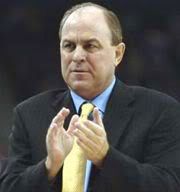 Commotion has exploded around the UCLA basketball scene today amidst reports that DePaul University has thrown major bucks at current Bruins coach Ben Howland.