Articles tagged:

Fredi Gonzalez
Fredi Gonzalez could soon be back in the game as a manager.
Fredi Gonzalez reportedly learned that the Atlanta Braves were firing him when he received an unexpected flight confirmation email.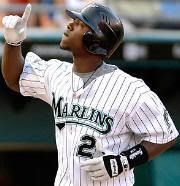 We here at LBS have already told you about Hanley Ramirez's lack of effort to retrieve a ball and save two runs from scoring in Monday's game.