Ana Ivanovic Is FHM's Cover Girl
Well, at least there is some good news in the face of Ana's third round loss at Wimbledon — we're soon to see her on the August cover of FHM. I haven't been shy about posting my feelings of Ana previously, so in case you didn't get the memo, this oughta help: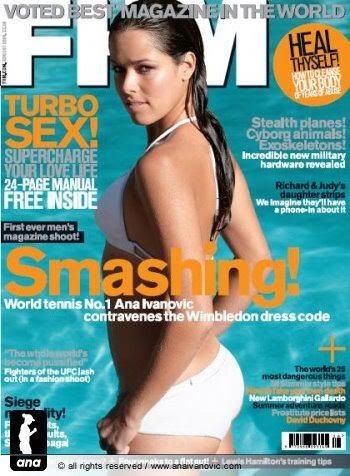 More pics from the shoot after the jump, as well as some of Ana's analysis from her loss at Wimbledon.
In her online diary, Ana says she understands she's a bigger target as the top ranked player in the world:
Despite her ranking, Zheng played like a top 20 player, no question. I think that this is something I will have to get used to if I am to be the No.1 player in the world: there is extra motivation to beat the top-ranked player, and less pressure, because not many people expect you to do it. I know this because I have played No.1 players myself in the past, and I was always extra motivated, and my coaches told me I had nothing to lose, so I could just enjoy it.

I am beginning to understand the pressure that Roger Federer must experience everytime he goes onto court. I admire him so much for the way he handles it. With time I am sure I will learn how to deal with the expectation that comes with being No.1. I did feel extra pressure coming to this tournament, but I definitely don't blame my defeat on that, and I still enjoyed myself here.
Yes, that's precisely what makes Roger so incredible — it's not easy to keep winning when you have that bullseye on your back and you're getting everyone's best shot. Anyway, onto more important things, like Ana: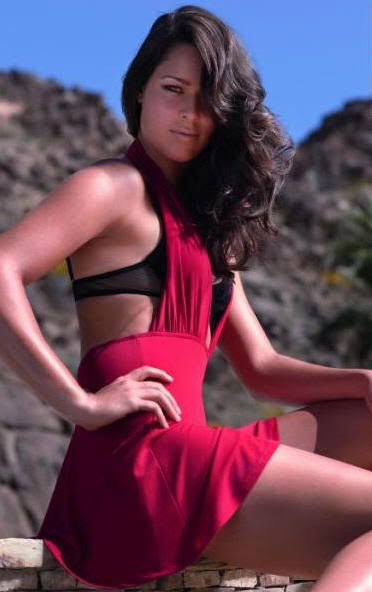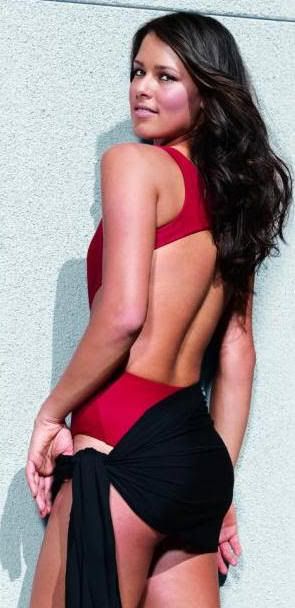 Photos courtesy of Erratic Magic, and man, does she look good.