Despite being the anchor of a solid team defense, Indiana Pacers center Myles Turner was excluded from both the NBA All-Defensive first and second teams when they were announced Wednesday.
Turner, who had been floated as a possible Defensive Player of the Year candidate by some during the season, was left out behind Rudy Gobert and Joel Embiid at the center position, and wasted no time sharing his frustration with the voting on Twitter.
Blatant Disrespect
But It's All Good Real 1's Know What's Up

— Myles Turner (@Original_Turner) May 22, 2019
Turner has a right to feel at least a bit aggravated. He averaged a league-leading 2.7 blocks per game on a Pacers team that finished third in defensive rating. Being eligible at center and not forward definitely hurt him, as did the fact that Embiid was a significantly better rebounder statistically.
The New York Knicks have been linked to big offseason moves, with chatter of Kevin Durant and Kyrie Irving potentially being on their way to the Big Apple. But there's another team in the city that made the playoffs this season.
In fact, Brooklyn Nets guard Spencer Dinwiddie is so confident in his team's staying power, he thinks he'd still be playing on the best basketball team in New York even if the Knicks make those big moves.
IF that happens… we'd still be the best team in NY https://t.co/XftD0J94lN

— Spencer Dinwiddie (@SDinwiddie_25) May 22, 2019
The Nets know the media reality of New York and how the Knicks will always grab the bulk of the attention. Their players have a bit of a chip on their shoulder, though, and seem intent to show that this year's successes are only the beginning regardless of what the Knicks are up to.
The Michigan Wolverines have their new basketball coach, and they're giving him a significant vote of confidence in the contract they've agreed on.
According to Jeff Goodman of Stadium, Miami Heat assistant Juwan Howard will get a five-year deal to take over at Michigan after John Beilein's departure for the NBA.
Juwan Howard has agreed to a 5-year deal to become the Michigan head coach, source told @Stadium.

— Jeff Goodman (@GoodmanHoops) May 22, 2019
Howard's impending hiring had been reported Tuesday. The hiring of a member of the Fab Five will certainly bring back memories of glory days from Michigan, but the program's sustained success under Beilein may have been even more consistent than that. Howard will be tasked with keeping that going, and Michigan handing him a five-year deal is evidence that they're big believers in his ability to do that.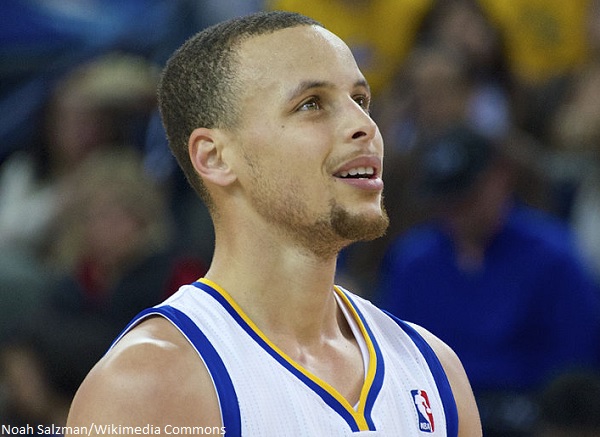 The Golden State Warriors punched their ticket to the NBA Finals on Monday night, setting up their fifth consecutive trip to the championship series. As they await their Eastern Conference opponents, Golden State will have time to rest up, get healthy, and scout their potential opponents.
Of course, a lengthy layoff also means there's plenty of time to analyze and dissect the storylines that will surround the Warriors when the Finals tip off. Here are five to keep in mind ahead of and during the 2019 NBA Finals.
1. Injuries to their star players
Much of the talk during the lengthy layoff between the Western Conference Finals and NBA Finals will surround the status of two of Golden State's star players. Kevin Durant is expected to play a part in the Finals, while the jury remains out of DeMarcus Cousins. Despite the conjecture in the past week, the Warriors are better off with Durant, especially if they face the powerful Milwaukee Bucks in the Finals. Even if one or both players play in the Finals, it's worth asking how effective they'll be — the layoff will have been lengthy, and it's vital that they're both at full strength and able to contribute.
The first day of OTAs has resulted in a significant injury for the Washington Redskins.
According to Ian Rapoport of NFL.com, linebacker Reuben Foster is believed to have a torn ACL plus additional damage, and will see a specialist to figure out the true severity of the injury.
Sources: #Redskins LB Reuben Foster is believed to have suffered a torn ACL, plus additional damage. The injury has been described as major and significant. He's seeing specialists to determine the full extent. But a brutal situation for Washington.

— Ian Rapoport (@RapSheet) May 20, 2019
This was the fear as soon as Foster was carted off the practice field. Such an injury would put his season in serious jeopardy, but Washington will wait to get the full picture on the injury before making any pronouncements on recovery time.
With no new contract in his back pocket, Atlanta Falcons wide receiver Julio Jones was a no-show for the start of the team's OTAs.
Like last year, Jones did not participate in the OTAs as he seeks a new contract from the team.
Not that it's a surprise, but Julio Jones didn't show up today for the first day of OTAs. (It's not like he needs to be there, obviously.) The team does expect him to participate in mandatory minicamp, although it expected him to do so last year.

— Jason Butt (@JasonHButt) May 20, 2019
Jones's actions last year got him an adjusted contract, but with two years left on his deal and a new Antonio Brown contract resetting the market for receivers, he wants a renegotiation. It was reported back in March that he was nearing a new deal, but that hasn't happened yet, though the Falcons do remain optimistic.
A bad season continues to get worse for the New York Mets.
The team announced Monday that outfielder Yoenis Cespedes fractured his ankles in an accident on his ranch, likely ending his season.
Cespedes was in an accident on his ranch and fractured his ankles. He is being evaluated in NYC.

— Mike Puma (@NYPost_Mets) May 20, 2019
Cespedes was already out after surgery on both his heels last July, and it was entirely possible that he wouldn't have played in 2019 anyway. The double ankle fracture should more or less obliterate any chances of a return.
The Mets currently sit at 20-25, and a season with high expectations from within the organization quickly looks to be going south. This is only going to make the situation look more hopeless.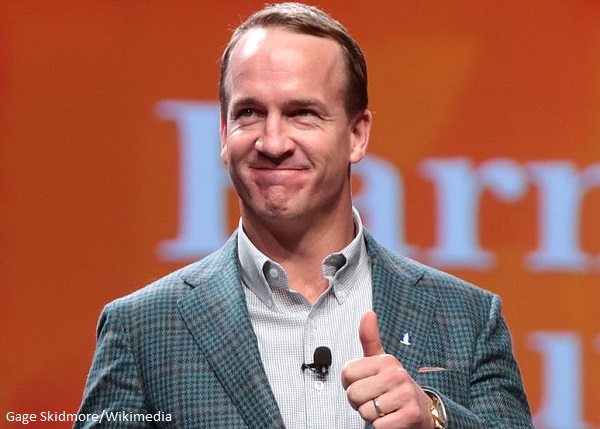 The rumors linking Peyton Manning to the New York Jets' general manager job appear to have little substance to them.
According to Ian Rapoport of NFL.com, Manning is not under consideration for the vacant position. Rapoport notes that there is little reason Manning would accept the job, and the links appear to come simply from Manning and Adam Gase having a good relationship.
From Up to the Minute Live: The #Jets GM search is going to kick into gear with requests and interviews expected this week… but no, the plans do not involve Peyton Manning at this point. pic.twitter.com/63PbraAwvQ

— Ian Rapoport (@RapSheet) May 20, 2019
In the past, it has been suggested that a front office job is Manning's major ambition. However, he'd want it to be the right situation. The Jets, who look chaotic from the outside, are probably not that landing spot, and even if the Jets were interested, Manning probably knows it.
pixel2