Stephen Curry willing to 'do what it takes' to be part of Panthers ownership group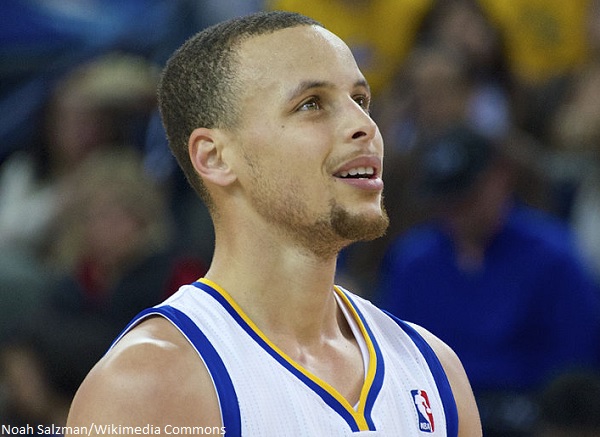 The Carolina Panthers officially went up for sale after their loss to the New Orleans Saints on Sunday, and NBA superstar Stephen Curry is serious about wanting to be a part of the team's next ownership group.
Curry, who grew up in Charlotte and is a lifelong Panthers fan, told reporters on Monday that he is willing to "do what it takes" to own a piece of the franchise.
Steph Curry continues to affirm that his goal of being part of new Panthers ownership is a realistic one pic.twitter.com/c3wXshv9rg

— Anthony Slater (@anthonyVslater) January 8, 2018
Curry said he has spoken with Diddy about the possibility of buying the team, and the Golden State Warriors star made it clear last month that he is serious. The Panthers are expected to sell for more than $2 billion, so Curry obviously would have to be part of a bigger group. He's also not the only pro athlete who has expressed interest in buying the team.
A lot of very wealthy people will explore the possibility of buying the Panthers, and the league has to approve the next ownership group. It's far too early to tell who will be considered a serious bidder.