Five Warriors storylines to watch in the NBA Finals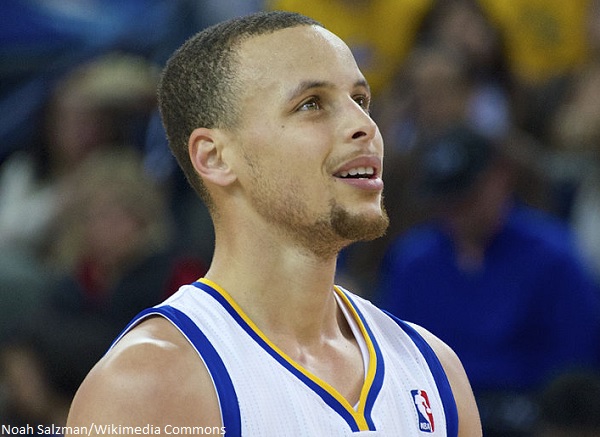 The Golden State Warriors punched their ticket to the NBA Finals on Monday night, setting up their fifth consecutive trip to the championship series. As they await their Eastern Conference opponents, Golden State will have time to rest up, get healthy, and scout their potential opponents.
Of course, a lengthy layoff also means there's plenty of time to analyze and dissect the storylines that will surround the Warriors when the Finals tip off. Here are five to keep in mind ahead of and during the 2019 NBA Finals.
1. Injuries to their star players
Much of the talk during the lengthy layoff between the Western Conference Finals and NBA Finals will surround the status of two of Golden State's star players. Kevin Durant is expected to play a part in the Finals, while the jury remains out of DeMarcus Cousins. Despite the conjecture in the past week, the Warriors are better off with Durant, especially if they face the powerful Milwaukee Bucks in the Finals. Even if one or both players play in the Finals, it's worth asking how effective they'll be — the layoff will have been lengthy, and it's vital that they're both at full strength and able to contribute.
2. Will Stephen Curry stay hot?
At least individually, Curry benefited from Durant's absence more than any other Warriors player, scoring 36.5 points per game against the Portland Trail Blazers. The team's movement-oriented approach simply suits him perfectly. Curry is plenty good enough to dominate a game with or without Durant on the floor, and whomever they face in the Finals won't have had to deal with anyone quite like him. If he's at his best, they will be very hard to beat no matter what.
3. Draymond Green's newfound focus
Green may be the heart and soul of the Warriors, but he's also been known for his emotions, temper and inability to avoid confrontations with referees, especially when it's not in his best interests. Against Portland, however, he was on his best behavior and played a dominant series, crediting Durant for helping inspire his turnaround. The question is whether Green will be able to keep that behavior up, especially in a series that should be tougher for Golden State and put them up against more adversity. If Green has truly turned a corner, it's great news for the Warriors, because the Western finals showed what a fully-focused Green is capable of.
4. Strong depth contributions
When two key players miss an entire series, even for a team as talented as the Warriors, someone has to step up. Against Portland, that involved Kevon Looney averaging 10 points a game and coming up with a double-double in the decisive Game 4, or the likes of Alfonzo McKinnie joining the first unit to post a +24 in just over 21 minutes of Game 3. Even if their roles are diminished in the Finals, it will be vital to watch what these players do. The stars will need brief rests, and if these depth players can even maintain the status quo when they're in, it's a huge win for Golden State.
5. The end of an era
At some point during the Finals, the Warriors will play the final game at Oracle Arena ahead of their move to the new Chase Center next season. The occasion will be drowned out by the fact that it will be the Finals, and the team probably won't be particularly focused on it, but the Warriors will want to depart their old home on a high. It could also be the end of Klay Thompson and Kevin Durant as Warriors, with both set to hit free agency this summer. One or both may yet be retained, and the focus has been good enough that it's been largely drowned out as a storyline. But it will be in the back of many minds when watching Golden State compete in their fifth straight NBA Final.