The Jabari Parker era is over in Milwaukee.
According to Adrian Wojnarowski of ESPN, the Chicago Bulls have agreed to a two-year deal with Parker after the Milwaukee Bucks rescinded his qualifying offer, making him an unrestricted free agent.
Free agent forward Jabari Parker has agreed to a two-year, $40M deal with the Chicago Bulls, league sources tell ESPN. Milwaukee rescinded Parker's qualifying offer moments ago, making him unrestricted.

— Adrian Wojnarowski (@wojespn) July 14, 2018
Parker's tenure in Milwaukee was ultimately a failure. Once the No. 2 pick, injuries limited him from reaching his full effectiveness, including an ACL tear that kept him out for much of the first half of last season. He's also had to cope with questions about his attitude.
That said, Parker is a little more than a year removed from a season in which he averaged 20 points per game. He now gets to play in his hometown, where the Bulls are betting on his talent.
It's safe to say Julius Randle is happy to be rid of the Los Angeles Lakers.
While being introduced as a member of the New Orleans Pelicans, Randle took a pretty clear shot at the Lakers and coach Luke Walton, using the opportunity to say that Pelicans assistant Darren Erman was the first NBA coach he'd had to put him through skills workouts and defensive drills.
Julius Randle was asked at his introductory press conference about playing in Alvin Gentry's defense, and his response featured a little shade at the Lakers and Luke Walton: pic.twitter.com/TtwwEQeSCS

— TV's Harrison Faigen (@hmfaigen) July 14, 2018
Is LeBron James gonna stand for this sort of coaching? Have he and Walton even talked about it?
Of course, this may just be a case of Randle being a bit put off by how quickly the Lakers were willing to cast him aside to make their big offseason moves happen. Either way, it's a nice bit of shade.
If Jimmy Butler leaves the Minnesota Timberwolves next summer, one of his famous friends has a suggestion for where he should take his talents instead.
On Friday, Denver Broncos wide receiver Demaryius Thomas posted a picture of him and Butler working out and included a caption recruiting the NBA All-Star swingman to the Denver Nuggets. The caption read, "We working… working to see both of us playing for Denver sports teams."
The timing here is no coincidence — Butler can become a free agent after the 2018-19 season and just rejected a large long-term extension from the Wolves.
As for the Nuggets, they won 46 games last season and figure to have a max contract slot available to potentially offer Butler. Their young core (featuring Nikola Jokic, Jamal Murray, Michael Porter Jr, and others) should also be able to compete for years to come in the Western Conference. If you believe Butler's own Instagram activity though, he may have another team in mind.
Melo and Mike 2: Electric Boogaloo may actually be coming to theaters soon.
Yahoo! Sports' Jordan Schultz reported on Friday that Houston Rockets target Carmelo Anthony holds no grudges towards Rockets coach Mike D'Antoni and is excited about playing for his former New York Knicks boss. Schultz also adds that the feeling is mutual for D'Antoni, the 2016-17 Coach of the Year.
Houston is the frontrunner to land the ex-All-Star Anthony once he secures his exit from the Oklahoma City Thunder. There he would be reunited with D'Antoni, who coached him in New York for two seasons from 2011 to 2012.
That first stint in The Big Apple together was nothing short of a disaster with D'Antoni recently admitting that Melo pretty much forced him off the Knicks. But the two men have incentive to make amends — D'Antoni needs a forward after the Rockets lost Trevor Ariza and Luc Mbah a Moute in free agency, and Anthony is presumably looking for a starting job on a contender where he can also play with a Banana Boat brother (Chris Paul). Those are solid motivators.
The Dallas Mavericks have rescinded their qualifying offer to guard Yogi Ferrell, but the sides are said to be working on a deal.
Yahoo's Shams Charania reported the news Friday about Ferrell, saying the Mavs rescinded the qualifying offer. However, ESPN's Tim MacMahon says not to worry, as the sides are close to a new deal.
Should say making Ferrell an unrestricted free agent. Point is $2.9M qualifying offer was a placeholder, and Mavs expect deal with Ferrell to be done soon.

— Tim MacMahon (@espn_macmahon) July 14, 2018
Ferrell is in line to compete with rookie Luka Doncic for minutes next season. The former Indiana Hoosiers guard averaged 10.2 points, 3.0 rebounds and 2.5 assists per game last season for Dallas.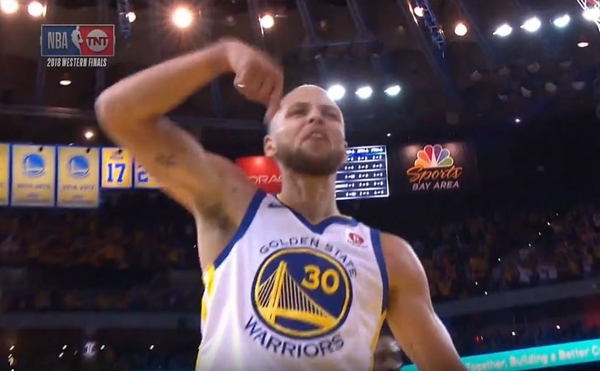 It won't come as news to anyone that the NBA's Western Conference is loaded.
LeBron James' decision to join the Los Angeles Lakers puts the topper on the most loaded conference in basketball. Beyond James, you have a Golden State Warriors team that will eventually be able to start five All-Stars if they choose to do so. That doesn't even encompass a number of other superstars playing out West either. We're already excited for the playoffs.
Who are the 20 best players in the Western Conference? Here's our list.
20) Donovan Mitchell, Jazz
It may seem premature, but Mitchell is on here as much for what he could be as soon as next season. Mitchell walked into the NBA from Louisville and became one of the major reasons Utah had such a successful season, averaging upwards of 20 points per game. With a year of experience and the motivation from a feud under his belt, there's no reason to believe he won't get even better going forward. Did you see how well he performed in the playoffs? That's just a taste of what's to come.
Tags:
Anthony Davis Hornets, Chris Paul, Clint Capela, Damian Lillard, DeMarcus Cousins, Donovan Mitchell, Draymond Green, James Harden, Jimmy Butler, Karl-Anthony Towns, Kawhi Leonard, Kevin Durant, Klay Thompson, LaMarcus Aldridge, LeBron James, Nikola Jokic, Paul George, Rudy Gobert, Russell Westbrook, Stephen Curry
Former Phoenix Sun Tyler Ulis was caught in a rather intense elevator brawl, and it took one of his then-teammates to help him out.
In video obtained by TMZ Sports from the incident that took place on May 26, 2017, Ulis was attacked by two men after he tried to stop them from entering the elevator. Moments later, Ulis returned to the scene of the first incident and, along with Suns teammate Devin Booker, settled the score. While Booker did not appear to throw any punches, Ulis certainly did.
Ulis and Booker are known to be close. They both went to Kentucky and Booker was even upset over Ulis's release. This incident was not reported at the time, so it remains to be seen how the Suns and the NBA will react to the video's release.
pixel2