USC athletic director Pat Haden has announced that he will not attend the College Football Playoff committee meeting in Indiana this week as a result of the recent "religious freedom bill" that was signed into law last Thursday.
Haden revealed on Twitter that he has a son who is gay.
I am the proud father of a gay son. In his honor, I will not be attending the CFP committee meeting in Indy this week. #EmbraceDiversity

— Pat Haden (@ADHadenUSC) March 31, 2015
Haden is one of 13 members on the College Football Playoff committee. It is unclear if any of his colleagues also plan to skip the meetings in protest of the new bill.
With the NCAA Final Four scheduled to tip off in Indianapolis later this week, the controversy surrounding the religious freedom bill is not going away. Two prominent basketball analysts and Hall of Famers have already condemned Senate Bill 101, which prohibits state or local governments from substantially burdening a person's ability to exercise their religion. Opponents of the bill believe this has opened the door for legal discrimination against the LGBT community.
Haden's situation only scratches the surface.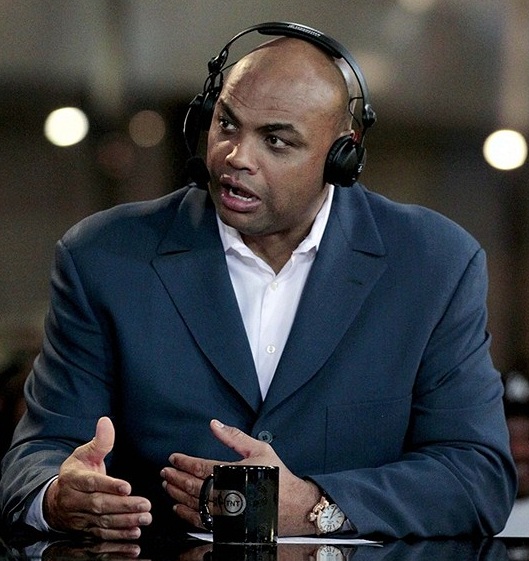 Basketball icons and TV commentators Charles Barkley and Reggie Miller issued statements on Friday condemning the new Indiana "religious freedom bill," which was signed into law on Thursday.
Senate Bill 101, which takes effect in July, prohibits state or local governments from substantially burdening a person's ability to exercise their religion — unless the government can show that it has a compelling interest and that the action is the least-restrictive means of achieving it.
Though the bill is being touted as one that increases religious freedom, many detractors are concerned that the act would result in discrimination against particular groups such as gays, lesbians and transgenders.
Barkley, who is no stranger to political and social commentary and has considered running for office in Alabama, issued a statement through his agent concerning the bill.
"Discrimination in any form is unacceptable to me," said Barkley. "As long as anti-gay legislation exists in any state, I strongly believe big events such as the Final Four and Super Bowl should not be held in those states' cities."
Miller, who played his entire professional career in Indiana for the Pacers, also spoke out against the measure.
— Reggie Miller (@ReggieMillerTNT) March 27, 2015
Indiana is the 20th state to adopt similar legislation, so this isn't exactly new ground. In fact, the bill is modeled from legislation signed by President Bill Clinton in 1993.
Indiana governor Mike Pence had this to say about the bill:
"This bill is not about discrimination, and if I thought it legalized discrimination in any way in Indiana, I would have vetoed it," Pence said in a statement. "In fact, it does not even apply to disputes between private parties unless government action is involved. For more than twenty years, the federal Religious Freedom Restoration Act has never undermined our nation's anti-discrimination laws, and it will not in Indiana."
What is new in this case is what many perceive to be a media-driven outrage that has spun the law to focus on the discrimination potential it holds. Keep in mind that in the other states where the law exists, discrimination against people based on their sexual orientation is not permitted.
Though Barkley and Miller's viewpoints about equality and discrimination are ones we share and dearly hold, this seems like a case of many people getting outraged for the wrong reason. If people are actually denied service or privilege in Indiana because of religious views, then their statements (and those of other people) would be completely justified. Until that happens, then shouldn't they also be boycotting Kentucky, Illinois, Connecticut, Idaho, Florida, Louisiana, Arizona and all the other states that have similar legislation? And what about Barkley's beloved home state of Alabama? How come he hasn't condemned their religious freedom law?
The Cleveland Police Union issued a statement Sunday night demanding an apology from the Browns over the T-shirt worn by wide receiver Andrew Hawkins prior to his team's game against the Cincinnati Bengals.
Hawkins wore a shirt over his uniform as he came out for introductions that said "Justice for Tamir Rice and John Crawford." The shirt had references to Rice and Crawford, who were both killed by police offers in Ohio recently.
Jeff Follmer, the president of the Cleveland Police Union, issued a statement in response.
"He's an athlete. He's someone with no facts of the case whatsoever," Follmer said of Hawkins via Cleveland.com. "He's disrespecting the police on a job that we had to do and make a split-second decision."
"He should stick to playing football and let us worry about law enforcement," Follmer said. "The players don't know what our job entails. Don't judge us by what you're reading in the media."
The Browns issued a statement supporting Hawkins and their players.
"We have great respect for the Cleveland Police Department and the work that they do to protect and serve our city," the statement says. "We also respect our players' rights to project their support and bring awareness to issues that are important to them if done so in a responsible manner."
This is very similar to what happened with the Rams and St. Louis police a few weeks ago when some Rams players showed support for Ferguson by also wearing T-shirts.
The New York Daily News announced on Thursday that it will no longer be using the Washington Redskins team logo or nickname in its print and online publications.
"Enormously popular and deeply ingrained in sporting culture, the Redskins name is a throwback to a vanished era of perniciously casual racial attitudes," the Daily News said in a lengthy essay explaining the decision. "No new franchise would consider adopting a name based on pigmentation — Whiteskins, Blackskins, Yellowskins or Redskins — today. The time has come to leave the word behind."
As you can see from Thursday's NFL preview, which is shown above, the Daily News has replaced the Redskins' traditional Native American logo with a generic burgundy and gold icon. They also referred to the Redskins as "Washington" but used every other team's nickname. Here's a closer look at the logo the Daily News will use from now on:
And here's the logo we'll use from now on for the Washington @nfl team. http://t.co/uk86bg6jlD pic.twitter.com/eC89LoaChv

— New York Daily News (@NYDailyNews) September 3, 2014
Simply put, it is a matter of when — not if — Redskins owner Daniel Snyder will be forced to change his team's name. There will always be people like Sarah Palin and Mike Ditka who think the Redskins name debate is stupid, but we have also seen an increasing amount of broadcasters who refuse to use Washington's nickname. Then there's the fact that the US Patent Office has cancelled the Redskins' trademark. It'll only get worse for Snyder from here.
Photo via Pat Kiernan
The Washington Redskins team name debate may have emerged as a hot topic over the last year, but there are plenty of people who have had a problem with the racist undertones associated with the nickname for years. Former NFL referee Mike Carey is one of them.
Carey, who recently retired after 19 seasons as an NFL ref and is now the rules analyst for CBS Sports, began quietly protesting the term Redskins back in 2006. It was then that Carey asked that the NFL not assign him to any Washington games for the preseason or regular season, and the league honored his request.
"I've called them Washington all my life," Carey told Mike Wise of the Washington Post. "And I will continue to call them Washington. The league respectfully honored my request not to officiate Washington. It happened sometime after I refereed their playoff game in 2006, I think."
Carey, the first African-American official to ever work a Super Bowl, was one of the most respected referees in the NFL. He said he kept his request private and never went to Roger Goodell to discuss the issue.
"It just became clear to me that to be in the middle of the field, where something disrespectful is happening, was probably not the best thing for me," Carey explained. "I know that if a team had a derogatory name for African Americans, I would help those who helped extinguish that name. I have quite a few friends who are Native Americans. And even if I didn't have Native American friends, the name of the team is disrespectful."
Carey's interesting revelation comes in the wake of two prominent NFL broadcasters saying they will avoid using the term Redskins this season. We're guessing Mike Ditka would strongly disagree with Carey's social stance.
Most major television networks have left it up to their television personalities on whether they want to use the term "Redskins" this season or not. With increasing pressure from politicians and other influential groups, the Washington Redskins seem destined to change their nickname at some point. The process might be accelerated if people just stop using it.
"My very first thought is it will be Washington the whole game," Simms told The Associated Press, via NBC 4 Washington. "I never really thought about it, and then it came up and it made me think about it. There are a lot of things that can come up in a broadcast, and I am sensitive to this."
Dungy, who is a major staple of the NBC Sunday Night Football telecast, agrees.
"I will personally try not to use Redskins and refer to them as Washington," Dungy said. "Personal opinion for me, not the network."
But for every Simms and Dungy, there are plenty of broadcasters and analysts who say they will commit to using the term Redskins as long as that is the name of the team.
"There are so many Redskins fans that take great pride in the name," CBS' Rich Gannon, who spent a season playing in Washington, said. "(Owner) Daniel Snyder has said he's talked and visited with (many) American Indian nations who are supportive of the name. And there are those who oppose it who are being heard. It's an important topic."
Jim Nantz, Boomer Esiason, Solomon Wilcots and Troy Aikman also said they will continue to call the Redskins by name until it is no longer their name.
There are even some prominent former Redskins players who believe owner Daniel Snyder should change the name of his franchise, but Snyder has refused to back down. In fact, Snyder recently bought some "Keep the Name" T-shirts from a street vendor. Still, I believe it is only a matter of time before he is forced to fold.
A commercial that will lobby for the Washington Redskins to change their name is set to air in seven major cities during halftime of Game 3 of the NBA Finals on Tuesday night. The airtime was purchased by the Yocha Dehe Wintun Nation, a tribe based in California.
According to the Washington Post, the tribe called the ad a "significant investment" that was needed to further the discussion about the racist nature of the term "Redskins."
The ad, which will air in Chicago, Dallas, Los Angeles, New York, Sacramento, San Francisco and Washington, will be a shortened version of the video you see above. It highlights a number of words that Native Americans are proud to be associated with and ends with the "one thing they don't call themselves" before cutting to an image of a Redskins helmet.
Good luck fighting to keep that name, Dan Snyder.
Video via Deadspin
pixel2