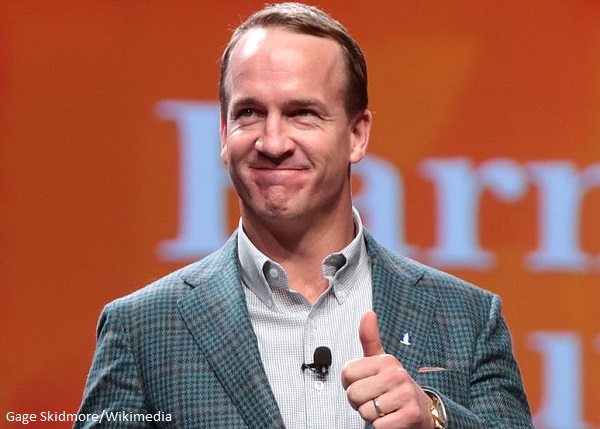 Peyton Manning was among the prominent figures in attendance for Saturday's NFC playoff game between the Rams and Dallas Cowboys in Los Angeles. Apparently that is owed to the fandom of Manning's son, Marshall.
During the first quarter of the game, FOX's telecast mentioned that Manning was there with his son, who had a Todd Gurley jersey on. The LA Times' Sam Farmer has more of that story. He says Manning told his son he would take him to whatever sporting event the boy wanted to attend. Marshall chose the Rams game and is wearing a Todd Gurley jersey in the first half and switching to Aaron Donald for the second half.
Peyton Manning told his son: "I will take you to whatever sporting event want to go to." His son chose a Rams game. Wearing a Gurley jersey in the first half, and an Aaron Donald jersey in the second.

— Sam Farmer (@LATimesfarmer) January 13, 2019
Marshall Manning sounds like a pretty big fan. Knowing the way talent runs in the family, maybe Sean McVay will be coaching Marshal in about 15 years.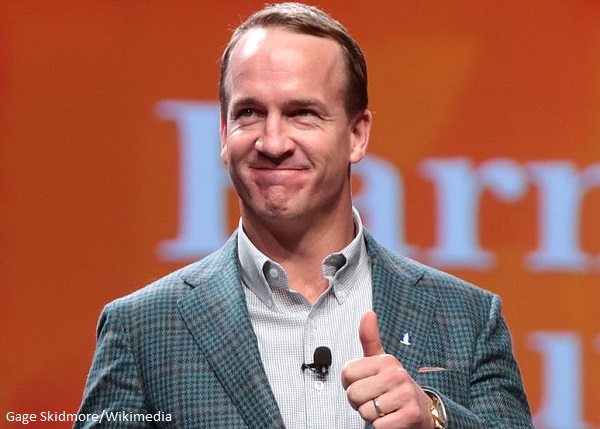 Tennessee Volunteers coach Jeremy Pruitt has the backing of one of his school's most famous alumni.
Former Tennessee quarterback Peyton Manning things Pruitt is the right man to lead the program forward, and he told CBS Sports during Saturday's game that fans should give him time to implement his culture at the school.
"I believe in him and I think we're heading in the right direction."

Tennessee legend Peyton Manning is excited about the future for @Vol_Football with Jeremy Pruitt. pic.twitter.com/BkdxyvN4aa

— SEConCBS (@SEConCBS) September 29, 2018
"He's an SEC veteran. He's been around winning programs, of course played at Alabama," Manning said. "I played against Jeremy. I love his passion, his intensity. We've got to give him a chance to develop his culture, develop his team, but I believe in him and I think we're heading in the right direction."
Pruitt has shown he's not afraid to take on the existing culture at Tennessee. The results on the field aren't there yet, but nobody really expected the Volunteers to turn around overnight.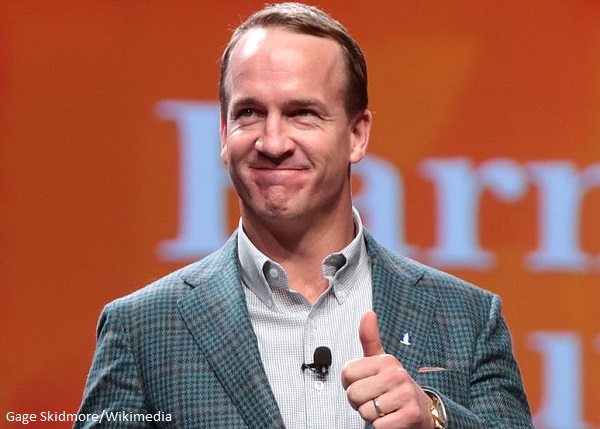 Peyton Manning knows that some of his passing records won't last, and he figures Drew Brees is next in line to break them.
Manning spoke from his Manning Passing Academy on Friday and talked with The Times-Picayune. The New Orleans paper asked Manning about Brees being on his tail for some of the passing records, and Manning handled the questions with grace.
"I don't think it's a matter of 'if'; it's just a matter of 'when.' He deserves it, and he's been a great player for a long time," Manning said of Brees breaking his records.
"When he breaks the touchdown record … he will get it next year if not this year. I know when he breaks any of these records it's not going to mean as much if the Saints don't win the game that day. He certainly deserves it."
From one to another, Peyton Manning says it's not a matter of "if" but "when" #Saints quarterback Drew Brees breaks his record for #NFL passing yards. pic.twitter.com/hlOpZs3U9G

— New Orleans Saints on NOLA.com (@SaintsNOW) June 22, 2018
Brees trails Manning and Brett Favre in career passing yards by just under 1,500 yards and should surpass that mark during the upcoming season. Brees and Tom Brady are tied for third in career passing touchdowns with 488 and are 20 behind Favre and 51 behind Manning. That record will probably stand for another year, as Manning said.
Even if those marks are surpasses, Manning will still have his name prevalent throughout the NFL record books, and at least he doesn't seem to be bitter about his records being broken, unlike some others.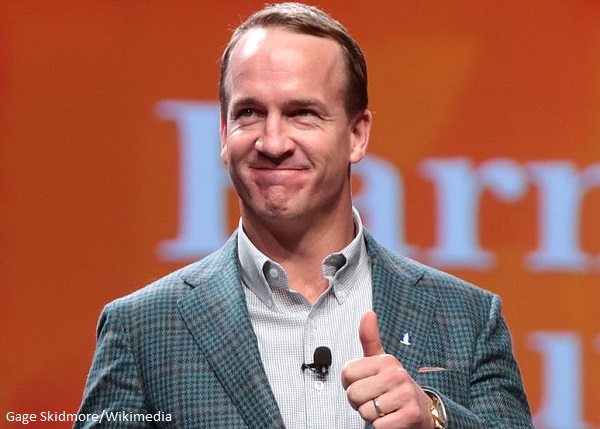 A potential buyer for the Carolina Panthers is reportedly the latest figure to try to get Peyton Manning back into football.
According to Joseph Person of the Charlotte Observer, Ben Navarro, a Panthers ownership hopeful, has reached out to Manning and extended him an offer to join the potential ownership group.
Navarro, the CEO of Sherman Financial Group, is considered by some to be the likeliest buyer of the Panthers. Manning is said to be still considering his offer.
Manning has been turning down potential broadcasting jobs, but a role in an ownership group could be enticing to him. It may be even moreso if he gets some sort of say on the football side of things, though we know nothing about the nature of the offer and what it might entail.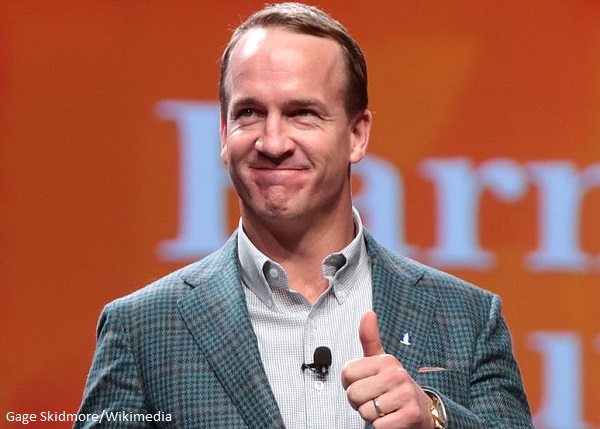 Peyton Manning could have had his pick of broadcasting jobs for the upcoming season, but the NFL legend decided he is not ready to explore that career path just yet. Perhaps when his younger brother retires, Peyton will change his mind.
Andrew Marchand of the New York Post reports that one of the reasons Manning chose not to take a broadcasting gig was that he did not want to end up in the booth calling one of his brother Eli's games. Peyton was so adamant about it that FOX reportedly tried to work out a situation where the New York Giants did not end up on Thursday night games if Manning was part of the broadcasting team. In that scenario, FOX would have to work with the NFL to make sure Giants games wound up on the network's Sunday coverage.
While not wanting to call Eli's games was not necessarily a deal-breaker for Manning, Marchand reports that it was "part of the process." Plus, Manning is said to still have his eye on joining an NFL front office at some point, so broadcasting may not be his top choice for life after football.
Manning is a perfectionist who always strives to be the best at what he does, so you can understand why he would feel he can't fulfill all of his job responsibilities without a willingness to criticize his brother. Based on the explanation Manning gave this week for passing on broadcasting gigs, it sounds like the door could still be open a few years down the road.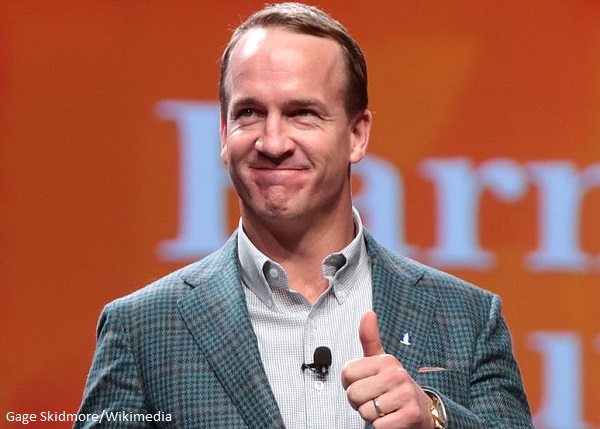 Despite being courted by all the major networks, Peyton Manning is still resisting the call to become an NFL broadcaster.
Appearing at the 2018 Restaurant Leadership Conference, Manning explained that he simply prefers being a fan at this point, and doesn't want to be a critical voice.
"I don't want to be a critic at this point," Peyton Manning says, saying it doesn't feel right to become a broadcaster. Also says he enjoys just being a "fan."

"I still do too many commercials."#RestaurantLeadership

— Jonathan Maze (@jonathanmaze) April 17, 2018
It's not a small thing that Manning has turned down job offers. One network reportedly went to great lengths to try to recruit him, but he isn't biting. Perhaps the real reason is that he has another career in mind down the road.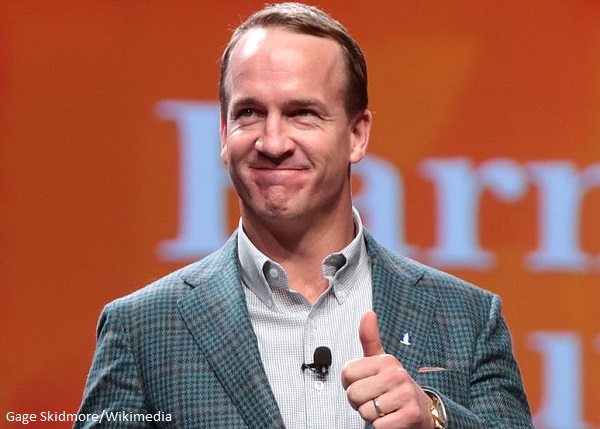 Peyton Manning is no longer a Papa John's Pizza franchise owner in Denver.
The company announced on Tuesday that Manning has sold his 31 franchises in the Denver area.
"After six successful and rewarding years, Peyton Manning and Papa John's International have sold their stake in 31 Papa John's locations which were part of a joint-venture in the Denver Colorado market," a spokesman for Papa John's said in a statement, via Fox 31 KDVR in Denver.
Although he is no longer an owner of the franchises, Manning is still involved with the company as a spokesperson.
"Peyton remains an official Papa John's spokesperson and brand ambassador as part of his long-term agreement with the brand," the company said.
Manning bought the stores in 2012 when he joined the Broncos after previously spending his entire career with the Colts. He even had cracked a joke about the marijuana laws in Colorado being good for business.
pixel2