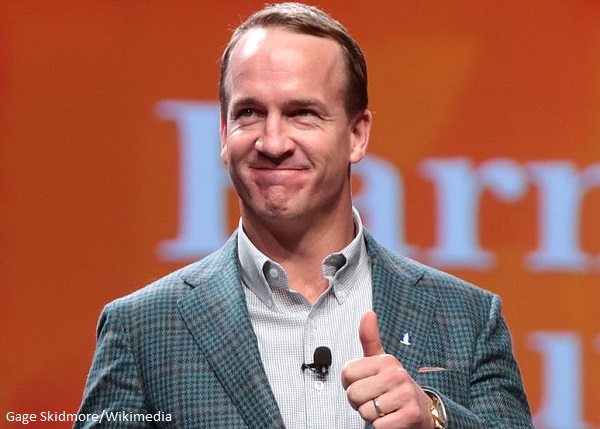 Is Eli Manning thinking about playing in the NFL in 2020, after all? Peyton Manning thinks the coronavirus pandemic could nudge his brother in that direction.
Peyton was a guest on "The Dan Patrick Show" Monday, and he was asked how his brother is holding up. The future Hall of Famer said Eli has been having a tough time at home like many other parents during the coronavirus outbreak, and Peyton joked that the circumstances are going to nudge Eli back into playing.
According to Peyton Manning, little brother Eli is not having a good time in retirement. So much so that he may even come back to play for the Chargers

Hour 3 starting now, @ReggieMillerTNT joining us in 20 mins: https://t.co/cpXyoEnQuP pic.twitter.com/Wss8sTCKvv

— Dan Patrick Show (@dpshow) April 20, 2020
"Eli is, ah — breaking news — he's got four kids at home, homeschooling. He is coming out of retirement to play football this week," Peyton said. "This is breaking news."
Patrick then asked Peyton if Eli is even willing to play for the Chargers now.
"Yes, all is forgiven and forgotten," Peyton said.
Eli, of, course, was drafted by the Chargers and forced his way to the Giants. He clearly didn't want to play in San Diego, though perhaps he feels differently about Los Angeles. Or, he could just be that desperate to get out of the house.
Peyton also has kids, but he has two compared to Eli's four. Peyton also recently received a massive offer for a post-retirement gig, but he has turned it down. If Eli's really itching to stay busy, maybe Peyton could get him a job somewhere.