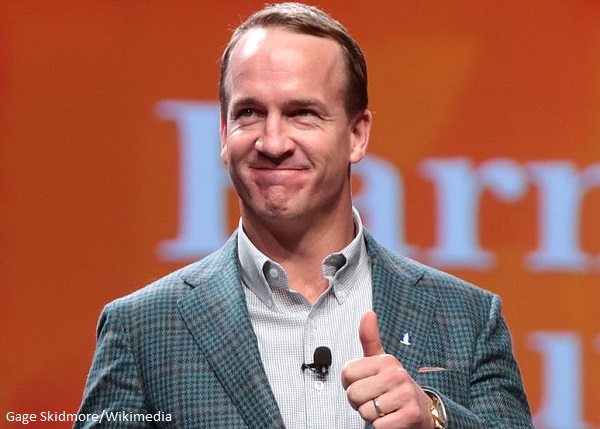 Peyton Manning is no longer a Papa John's Pizza franchise owner in Denver.
The company announced on Tuesday that Manning has sold his 31 franchises in the Denver area.
"After six successful and rewarding years, Peyton Manning and Papa John's International have sold their stake in 31 Papa John's locations which were part of a joint-venture in the Denver Colorado market," a spokesman for Papa John's said in a statement, via Fox 31 KDVR in Denver.
Although he is no longer an owner of the franchises, Manning is still involved with the company as a spokesperson.
"Peyton remains an official Papa John's spokesperson and brand ambassador as part of his long-term agreement with the brand," the company said.
Manning bought the stores in 2012 when he joined the Broncos after previously spending his entire career with the Colts. He even had cracked a joke about the marijuana laws in Colorado being good for business.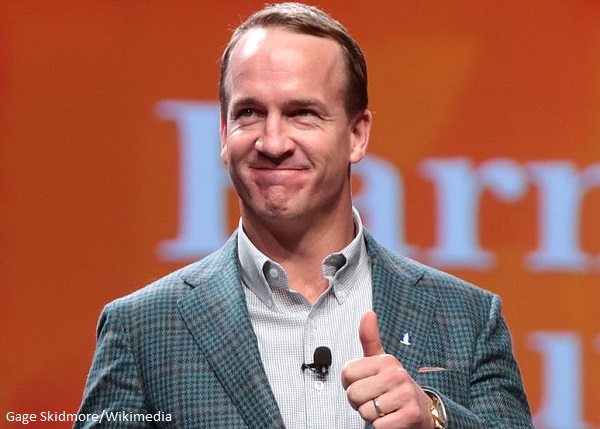 Peyton Manning has yet to say anything publicly about whether or not he is considering a career in television broadcasting in the near future, but it has become quite clear that he could have almost any job he wants in that field.
According to a report from Andrew Marchand of the New York Post, both ESPN and FOX have Manning at the top of their lists for vacancies they currently have with primetime NFL broadcasting spots. FOX tried to lure Manning into the booth last season and is planning to do so again, but Marchand notes that ESPN has been "far more aggressive" in its pursuit of the future Hall of Fame quarterback.
In fact, ESPN would reportedly consider bumping Sean McDonough out of his role as the lead play-by-play announcer for "Monday Night Football" if Manning preferred to work with someone else. Here's more:
In the words of one source, ESPN is willing to "back up the truck" for Manning, wanting to make a splash in replacing Jon Gruden as the analyst on "Monday Night Football." Gruden was reportedly the highest-paid ESPN employee, making more than $6.5 million before leaving for a 10-year, $100 million coaching deal with the Raiders.

While lead play-by-player Sean McDonough is currently in place, ESPN executives have considered a total reboot of their Monday night booth, sources said. There was a feeling that McDonough lacked chemistry with Gruden, plus NFL officials have not been fans of some of McDonough's critiques on officiating, among other topics.

"If you were going to do it, this is the time," one source said of the MNF total-reboot idea.
FOX recently inked a deal to broadcast "Thursday Night Football" for the next several years, and the network has yet to say who the announcers will be for that spot. The NFL required CBS to have its top duo of Jim Nantz and Phil Simms and then Nantz and Tony Romo work the Thursday night games in past years, but no such mandate was put into the latest TV contract. One source told Marchand that the idea of working Thursday nights rather than weekend games is one that could appeal to Manning.
For what it's worth, Las Vegas seems to think Manning is the most likely person to replace Gruden. However, there have been indications that Manning does not want to work in television and has his sights set on a different career path now that he is done playing.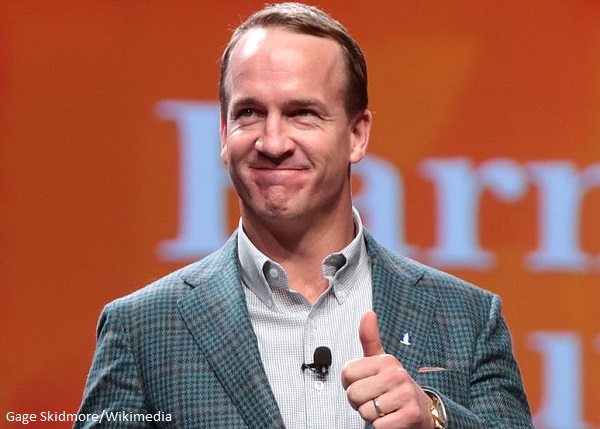 ESPN is searching for a new analyst who can fill the massive shoes of Jon Gruden next season for its "Monday Night Football" broadcasts, and there is one man who could almost certainly have the job if he wanted it. The question is whether or not that man is interested.
Richard Deitsch spoke with ESPN executive Stephanie Druley about the search to replace Gruden, and she described the type of candidate the network is looking for.
"We want someone who loves the game, who is a student of the game but who has a personality as well," Druley said. "We want them to have interests outside of football and the ability to connect with the viewers. We talk often about how a broadcast should personalize and analyze—and I think we need to do more of that in the MNF booth."
Would anyone fit that description better than Peyton Manning? To this point, Manning has not indicated that he is interested in pursuing a career as a broadcaster. According to Druley, that isn't going to stop ESPN from reaching out to him.
"We like Peyton Manning," Druley said. "And we would be foolish not to talk him."
Matt Hasselbeck is set to work as the television analyst for the Pro Bowl alongside Sean McDonough next weekend, and there has been speculation that he will be auditioning for a "Monday Night Football" role. Druley said that is not necessarily the case, though she said Hasselbeck is definitely a candidate for the job.
The name of the game is ratings, and no one would produce better ratings for "Monday Night Football" than Manning. For what it's worth, Las Vegas seems to think Manning is the most likely person to replace Gruden. But based on some of the things we have heard about where Manning wants his career to go next, it seems doubtful that we'll be hearing his voice during Monday night games in 2018.
Peyton Manning may be retired from the NFL, but he is still very much active in Steven Adams' heart.
Speaking with reporters on Monday, the Oklahoma City Thunder big man was asked about the NFL playoffs and said that he was watching but not actively following them. When pressed further as to who his favorite NFL player was, Adams replied with Manning and offered a funny reason why. Here is what he said, according to Fred Katz of the Norman Transcript:
Steven Adams watched but doesn't follow the NFL playoffs. Favorite football player ever? Peyton Manning "because I saw him on a pizza ad" pic.twitter.com/fwaXOnFXrS

— Fred Katz (@FredKatz) January 15, 2018
Indeed, despite Manning's countless accomplishments on the gridiron over the years, he may always be inextricably linked with Papa John's and their pizza. As for Adams, he could have an opportunity to follow in the legendary quarterback's footsteps as an illustrious actor.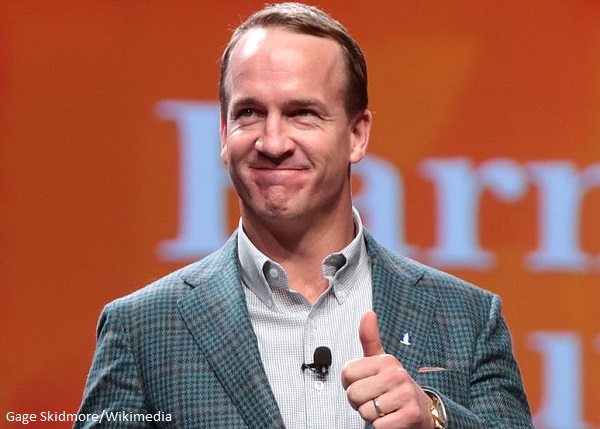 Now that Jon Gruden has been introduced as the new head coach of the Oakland Raiders, one of the most prestigious broadcasting jobs in sports will soon be up for grabs. We have heard countless names mentioned as possible replacements to become Sean McDonough's partner on "Monday Night Football," but Las Vegas seems to like one above all the rest.
Peyton Manning.
Manning, who retired from football two years ago, has yet to really sink his teeth into a new career. Because of his outgoing personality and television experience, there has long been talk that he would be a natural calling games. According to Bovada and some other gambling outlets, the two-time Super Bowl champion is the favorite to replace Gruden at ESPN.
Who will replace Jon Gruden on #MNF for Week 1 of the 2018 #NFL season?

Peyton Manning: +240
Louis Riddick: +400
Kurt Warner: +400

Full list: https://t.co/Ah9uSioKrl pic.twitter.com/7G7LW3Elme

— Bovada Official (@BovadaLV) January 10, 2018
Other sportsbooks have taken a more rational approach, with names like Steve Young and Matt Hasselbeck — already employees of ESPN — considered the most likely candidates to join McDonough in 2018. Obviously, Manning would be the biggest splash for the network.
If Manning does decide to get into broadcasting, he can probably have any job he wants. There are few more appealing than becoming the "Monday Night Football" play-by-play man, but Peyton may not want to go the same route as Tony Romo. There have been rumblings that he wants to try his hand at working in an NFL front office, so perhaps he will go that route eventually.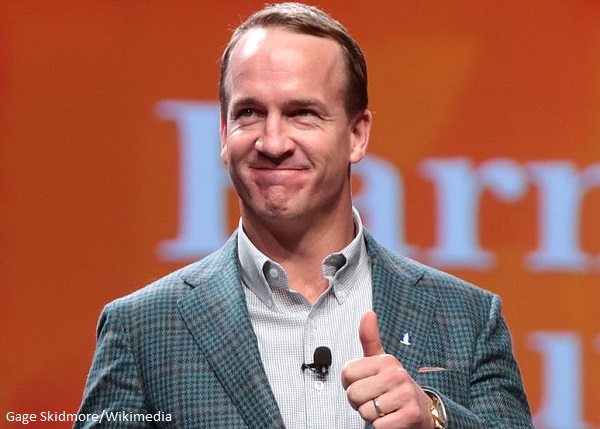 If Mike Gundy ends up turning down Tennessee to remain at Oklahoma State, the coach will be saying "no" to one of the greatest players to ever live.
With Gundy reportedly meeting with the Vols on Tuesday to discuss their vacant head coaching position, Brett McMurphy reports that Peyton Manning is one of the people who called Gundy to pitch him on the idea of coming to Knoxville.
Sources: Among the conversations b/w Tennessee & Mike Gundy before today included a call from Peyton Manning making a pitch for Gundy to come to UT

— Brett McMurphy (@Brett_McMurphy) November 28, 2017
Tennessee is desperate to hire a coach that will make fans forget about the Greg Schiano debacle, so it makes sense that they are making Gundy the focal point of their search. The Oklahoma State coach is a former quarterback himself, so hearing from a future Hall of Famer and the greatest player in Vols history can't hurt.
Gundy already turned down Tennessee once in 2012, but it's possible there is more money at stake this time. The fact that Gundy has not been getting along with Oklahoma State's top booster as of late could also be a factor.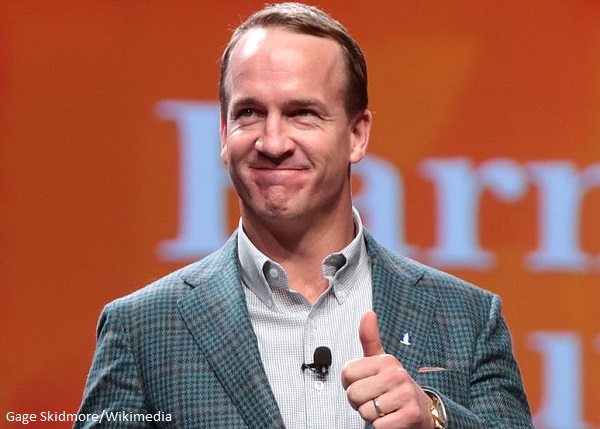 The Cleveland Browns are a franchise in desperate need of a savior, and they are reportedly hoping that a future Hall of Fame quarterback can help lead them down the right path.
According to Jason La Canfora of CBS Sports, Browns owner Jimmy Haslam has "very strong and sincere" interest in pursuing Peyton Manning for a top executive role with the team. Haslam is said to be "desperate" to put together a football operations department and coaching staff that can win, and he obviously feels Manning can play a big part in accomplishing that goal.
Friends and former teammates have told La Canfora that they believe Manning will either become an executive or part owner of an NFL team at some point. The Tennessee Titans and New Orleans Saints are believed to interest the five-time NFL MVP the most, though its unclear if either of those teams would have an opportunity for Manning. Those close to Manning also wonder if he would want to take on such an enormous task, though there's a chance Haslam could sweeten the deal by offering Manning an ownership stake in the Browns.
Jay Glazer of FOX Sports recently reported that Manning will be a general manager of an NFL team by next season, and he mentioned the Browns as a possibility. There have been other rumors linking Manning to Cleveland, though nothing really substantial.
It's hard to imagine Manning would have a shortage of suitors if and when he does decide to go the John Elway route, so the Browns would probably need to blow him away with an offer. Trying to rescue one of the most tormented franchises in sports would be a tall task for someone with no experience in an executive role.
pixel2