Peyton Manning and Tom Brady are currently at very different phases of their respective lives, and the New England Patriots quarterback has no problem rubbing that in to his good buddy and longtime rival.
As Brady prepares for yet another NFL season, Manning appears to have settled nicely into retirement. This week, Manning is taking part in the AT&T Pebble Beach Pro-Am. The 8-handicap has hit a few shots that make him look more pro than amateur, including this one:
Brady would have sunk this pic.twitter.com/1UFHkh3V8Z

— Fore Play (@ForePlayPod) February 7, 2020
Despite what the Fore Play caption said, Brady does not believe he could have made a better shot than Manning in that situation. Why? According to TB12, Manning is a better golfer than him right now because "he's had much more practice these last few years."
Not true. Peyton is the better golfer right now. He's had much more practice these past few years. https://t.co/etoGOmd0c0

— Tom Brady (@TomBrady) February 7, 2020
Ouch.
While Brady and Manning had one of the greatest rivalries in NFL history on the field, they are actually very good friends. The jab Brady took at Manning over the Pro-Am is similar to what Brady said about Peyton in a private email that created some controversy a few years back, and now we see why Manning was never offended. That is apparently the type of relationship the two legends have.
Austin Collie was one of Peyton Manning's favorite targets back when the Indianapolis Colts' offense was torching the NFL, and Manning apparently held the wide receiver to a high standard from the moment he joined the team.

During the latest episode of his show on DAZN, former Colts punter Pat McAfee recalled a hilarious story in which Manning reamed out Collie for trying to catch a pass with one hand when Collie was a rookie in 2009. McAfee said Manning threw a pass to Collie that was slightly off-target, and Collie reached out with one hand to try to catch the ball but was unable to secure it. Manning was furious.

"(Collie) put his head down and jogged back to the huddle, and before he got like five feet away from the huddle, Peyton Manning just pointed to the sideline and was like, 'Get out,'" McAfee recalled. "Austin jogs to the sideline and (then-head coach) Jim Caldwell and the offensive coordinator are like, 'You're in.' So Austin turns around to go back on the field, and Peyton just points at the sideline as if he's a dad. So he's benched at this point."

The Colts won the game, and McAfee said he went up to Collie after the win to ask him why he seemed so bummed out. Collie told him, "I was told if I ever try to catch a football with one hand again, I will never be on the field when Peyton Manning is the quarterback."

"What a savage of an individual Peyton Manning is," McAfee said. "He basically told this young rookie wide receiver who had a lot of promise, 'Hey, I don't need that garbage with you with one hand. Yeah, I might have missed you a little bit — you dive then. You put two hands on that ball.'"

You can hear McAfee tell the full story below:

Like most of the greats, Manning demanded excellence from his teammates. That's part of the reason he would be perfect for one of the career paths he is said to be considering now that he has retired from playing.

Unfortunately, Collie's career was cut short by concussions. He finished with 179 catches, 1,908 yards and 16 touchdowns in his five NFL seasons. He played in more than nine games in a season just twice.

H/T Cordog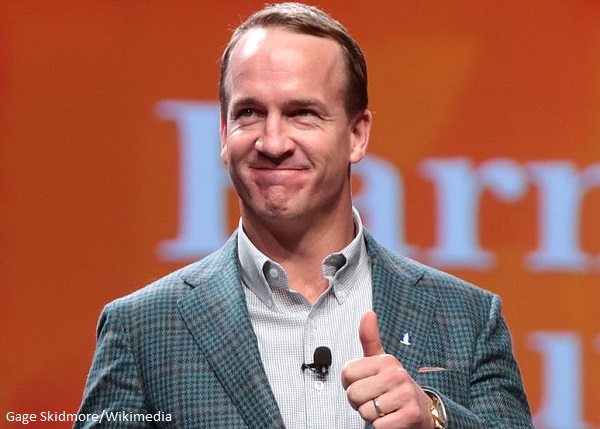 Ryan Leaf's debut as an ESPN commentator saw him call Tennessee's shock 38-30 loss to Georgia State, and the man he was drafted behind in 1998 isn't all that happy about it.
During the waning minutes of the Volunteers' home loss to a team that went 2-10 in 2018, Leaf revealed on the air that Peyton Manning didn't want him calling any more Tennessee games.
Ryan Leaf just said on air that Peyton Manning texted him and said he can't call anymore games in Knoxville. LOL.

— Dan Wolken (@DanWolken) August 31, 2019
By any measure, Tennessee's loss was a disaster. They were thoroughly outplayed by Georgia State, with the Panthers tallying 213 yards rushing and picking up three more first downs.
Manning, a former Volunteer, will not be happy to see the Volunteers lose what was supposed to be a guarantee game at home. One has to wonder if this changes his opinion of the school's coach.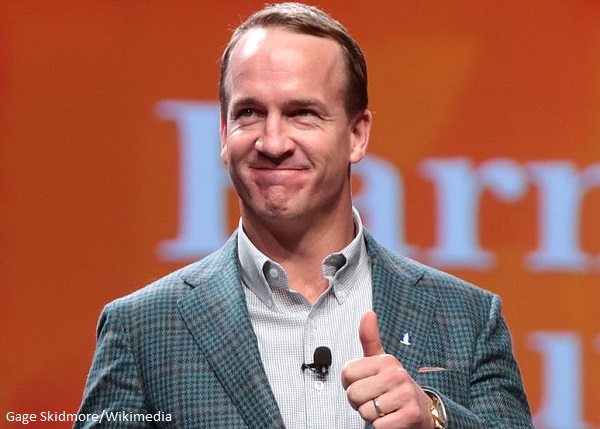 Peyton Manning has been highly sought after for a variety of jobs since he retired from playing, and working as a front office executive is one of them. While the future Hall of Famer is not considering that career path at the moment, he sounds like he could be open to it down the road.
TMZ caught up with Manning in Beverly Hills this week, and the first question he was asked is "when are you going to start running a team?" He hesitated at first, but he stopped short of ruling it out.
"I kind of like being a fan. It's just fun to be a football fan," Manning said. "I get to go to a lot of games, see the Broncos play, see the Colts play, see the Giants play. I'm kind of enjoying doing that part of it right now, so we'll see."
Manning has already been linked to multiple front office openings with teams, and many believe he will eventually try to take the same path John Elway took after he retired. He could also have his pick of TV jobs, though he recently indicated he may never get into that line of work.
Whatever he decides to do, Manning will find suitors. Even if he has no front office experience, he has been around football long enough and is a big enough influence that numerous teams would love to have him.
It's fair to say Peyton Manning is a big fan of one of the NFL's great young quarterbacks.
Manning spoke to NBC Sports' Peter King for "The Peter King Podcast," opening up about Kansas City Chiefs sensation Patrick Mahomes. It's safe to say Manning was impressed, even comparing Mahomes to Denver Broncos great John Elway.
"I think some of the ability to sprint left, throw back right, he's got a little Elway in him," Manning said. "Elway was kind of famous for that. The Broncos actually started designing plays to sprint left and throw back right. Mahomes is still improvising."
It's kind of funny to see Mahomes getting Elway comparisons when Elway himself is searching for the next great Broncos quarterback in the same division. Regardless, Manning's assessment reinforces what most already think: Mahomes is a special talent who will be entertaining NFL fans for years to come.
Tom Brady and Peyton Manning were two of the biggest rivals in NFL history when both were still playing — at least in the eyes of fans and the media. Patriots fans loved to hate Manning while Colts and Broncos followers loathed Brady, but the two future Hall of Famers never got wrapped up in that off the field.
On Wednesday, Brady provided a great reminder of that when he shared a selfie of him and Manning on social media and joked that "we were friends the whole time."
Spoiler alert… we were friends this whole time. Always great to see you Peyton! pic.twitter.com/DzscouMxsl

— Tom Brady (@TomBrady) June 26, 2019
Brady and Manning have never had anything but good things to say about one another, and that is not just because they're both classy. They developed a genuine friendship over the years, even if Brady was once caught being brutally honest about the end of Manning's career. Brady has had more success in terms of championships, but he and Peyton have plenty in common. It makes sense that they share a close bond, no matter how weird it may be for football fans.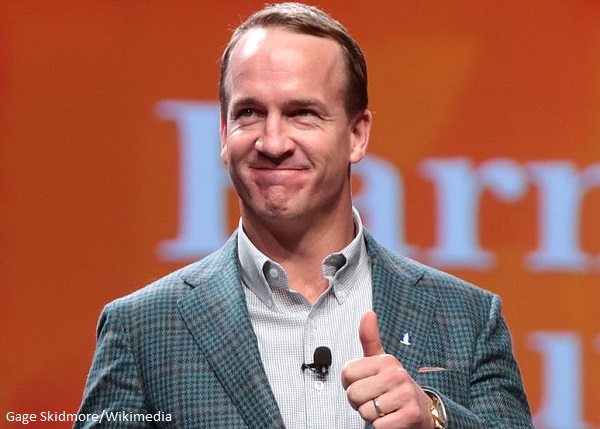 ESPN will not be hiring a new on-air personality to replace Jason Witten on the "Monday Night Football" broadcast this year, but that was hardly Plan A. Their top choice likely would have been Peyton Manning taking the job, and the future Hall of Famer all but confirmed on Monday that he was offered it.
Manning said he had a "great" conversation with ESPN executives about a potential career in broadcasting, but he simply isn't ready to pursue that yet. In fact, he said he may never be.
Manning on Monday Night Football …

"I talked to the Monday night football folks. I enjoyed talking to the them. I had great conversation. It wasn't the right time this year. Maybe it will never be."

— Ryan O'Halloran (@ryanohalloran) May 30, 2019
Manning is likely being recruited by every major network for an analyst role, and it was previously reported that ESPN was willing to pay him more than the insane salary Jon Gruden was getting when he worked in the "Monday Night Football" booth. Considering Manning made about $250 million on the field during his career and millions more in endorsements, money probably isn't going to be a deciding factor for him.
There has been talk of Manning potentially being interested in working as a front office executive, so perhaps TV isn't what he wants to do with his life after football.
pixel2