How is Tony Romo keeping busy during the coronavirus pandemic? He's playing golf for charity.
Romo is slated to participate in a 54-hole fundraising tournament for caddies at the Maridoe Golf Club in Carrollton, Texas this week, according to Bob Harig of ESPN. The event will be closed to media and spectators, and is aiming to raise funds for caddies who are currently struggling to find business due to the pandemic.
Social distancing will be enforced at the event, and there will be no caddies except as walking scorers for each group. Former NBA player Deron Williams is also listed as a participant.
Romo is a huge golfing enthusiast who has actually tried to qualify for major events before. He'll appreciate the chance to play, and he's doing it for a good cause, too.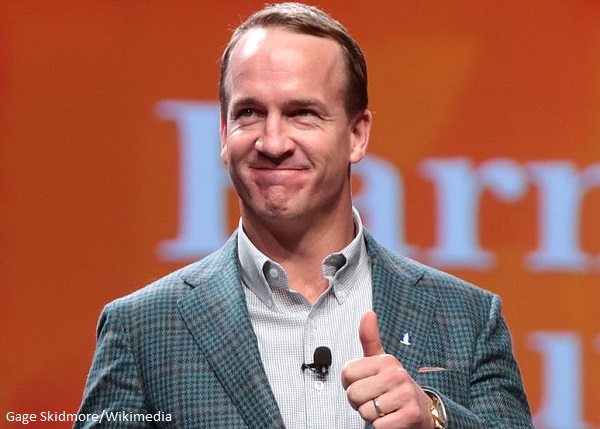 CBS agreed to an eye-popping deal with Tony Romo to remain the lead analyst on its NFL coverage going forward, but it sounds like things could have changed during the middle of negotiations.
According to Andrew Marchand of the New York Post, CBS grew concerned about the possible cost of keeping Romo and offered Peyton Manning a deal worth between $10-$12 million per year. Manning was slow to make a decision on the offer, so CBS went back to Romo and him a record salary that could allow him to earn as much as $180 million over ten years.
CBS never wanted to lose Romo, but the network was clearly concerned about the bidding process and sorting things out as quickly as possible. The network will broadcast next year's Super Bowl and wanted everything settled well in advance of the season.
It's still not clear if Manning is interested in TV work. He clearly considered the offer, but the famously deliberate Manning did not offer a quick answer, which will do nothing to quiet speculation that it's not something he really wants to do.
Had Manning taken the CBS offer, Romo would have landed with ESPN. Now, it's entirely likely that ESPN will be going after Manning instead. This might offer an idea of how much money it will take to get him to even listen.
CBS will keep Tony Romo for at least the next three years after the analyst signed a new three-year contract, but that deal could prove even longer depending on what CBS does with its NFL rights package.
According to ESPN's Adam Schefter, Romo's deal will automatically extend seven more years if CBS extends its rights deal with the NFL, which would lead to a potential ten-year contract.
CBS is giving Tony Romo a firm three-year deal to remain at the network, but it could grow to a 10-year deal, per sources. If the NFL extends its rights deal with CBS, Romo's deal extends by seven additional years, even if the new rights deal is for a term shorter than seven.

— Adam Schefter (@AdamSchefter) February 29, 2020
In other words, unless CBS loses its NFL rights, Romo is going to be with the network for the next decade. Expect another major bidding war to surround Romo if that doesn't happen, however.
Romo is getting paid in a big way no matter what happens for the next three years. He probably wouldn't mind if that CBS deal got extended.
Tony Romo isn't going anywhere.
Romo agreed to a new contract with CBS that will pay him around $17 million per year, the New York Post's Andrew Marchand reports.
The $17 million per year would be a record for a sports analyst on TV and surpasses the $8 million John Madden made per season in the '90s, which comes out to around $14 million in the present day, adjusted for inflation.
Romo retired from the NFL after the 2016 season and went into broadcasting for CBS on a 3-year deal that paid him around $3 million per year, teaming with Jim Nantz to form CBS' No. 1 team for the NFL.
Romo was an instant hit with viewers. His natural enthusiasm, sense of humor, and incredible analysis stood out immediately. He even stole the show for the AFC Championship in 2019.
Romo was set to become a broadcasting free agent in March, at which point he would have been able to negotiate and sign with other companies, like ESPN, which was making a major push for him. Instead, he and CBS reached a highly-paid deal during their exclusive negotiating window.
Romo indicated on the radio recently that he knew what he wanted to do, which seemed like a hint that he wanted to remain with CBS. From there, it was about getting the most amount of money, and CBS came to the table with a hefty offer.
The 39-year-old former Dallas Cowboys quarterback made $127 million during his 14-year NFL career. He could very well surpass those career earnings as a broadcaster.
Tony Romo's free agency status is a big topic in the sports media world, and things could really begin for the former Dallas Cowboys quarterback next week.
Romo's 3-year deal with CBS has expired, and the analyst reportedly is in an exclusive negotiating window with CBS. According to the New York Post's Andrew Marchand, if that window passes without a deal being reached, Romo could officially become a free agent in March.
ESPN has long been reported as a network that will pursue Romo, and they are supposedly planning to offer the former quarterback a record deal.
A recent report from a media personality who shares the same agent as Romo said the bidding for the former Dallas Cowboy surpassed $15 million per year, which would be more than what John Madden made in his prime, adjusted for inflation. Romo recently hinted that he has made a decision about his future.
Marchand says CBS has backup plans in case Romo leaves, such as having Boomer Esiason move to an analyst role or getting Kurt Warner. ESPN is looking to change up its "Monday Night Football" booth and would love to make Romo the centerpiece.
Tony Romo dropped a hint this week that he has made a decision about his broadcasting future, though he has not shared what that decision is yet.
Romo joined "The Ben and Skin Show" on 97.1 The Eagle on Tuesday and talked about his status as a broadcasting free agent.
"Right now, obviously we're in that free agent kind of position, but in my brain, it's one of those things where you talk to your wife, the people that know you at your core. You just have to figure out what's important, and try and make the best decision possible. I mean, obviously I'm trying to say it the right way here, but I do feel like there is no perfect answer. It's just a matter of me going through it, and I've never been through this in the broadcasting world. It's just something I'm basically learning," said Romo.
"It reminds me a lot when I was in year two with the Dallas Cowboys. I had no idea how to negotiate with Jerry Jones. It's like, I just want to play. You don't really know any better. I feel like this thing won't be that. … All I want is like an obvious answer, right? You just want something to be very straightforward."
Romo told the hosts he thinks he has made his decision, but he wasn't sharing.
"I think I'm already there a little bit, but we'll see how it plays out, even though I think I already know, but I'm just not telling you guys," Romo said.
Romo saying he wants an obvious, straightforward answer seem to suggest he doesn't want to change or move and just wants the status quo. That would mean staying at CBS, where he was first hired as a broadcaster and has paired with Jim Nantz on their No. 1 NFL announcing team.
CBS has the right of first refusal on Romo's contract, which gives them somewhat of a homefield advantage. Maybe Romo's representative was using the ESPN threat to get the most money possible out of CBS. At last check, the bidding was at pretty crazy amounts.
Tony Romo's first contract to broadcast NFL games for CBS paid him $3 million a year. He'll be making a lot more than that going forward.
According to Clay Travis of Outkick the Coverage, bidding for Romo between ESPN and CBS has already surpassed $15 million per year and may approach $20 million before negotiations conclude. This figure would make Romo the highest-paid sports announcer in American history.
Both networks are trying to send a message by signing Romo. ESPN wants to retain its "Monday Night Football" package with better games and get into the Super Bowl rotation. CBS wants to keep Romo, show that they're committed to the NFL, and does not want to be tasked with finding a new commentator to work next year's Super Bowl.
CBS has the right to match any offer made to Romo.
We had previously heard that Romo could get between $10 million and $14 million. If this reporting is correct, he has already surpassed that and may well come close to doubling the initial low-end estimate, which is what he originally sought.
The only question is how high the two networks are willing to go before one concedes defeat.
pixel2