Another individual from the NBA world has tested positive for the coronavirus.
ESPN's Doris Burke revealed on "The Woj Pod" that she tested positive for COVID-19. She revealed that she began experiencing symptoms on March 11, when she was calling a game for ESPN.
Burke said she did not experience many of the symptoms that are typically associated with the virus. She described her main symptoms as extreme fatigue and headaches. She also experienced a modest fever. Burke received news of her positive test on Wednesday evening.
The analyst added that she is feeling much better now and has been symptom-free. She urged listeners to listen to experts, practice social distancing, and wash their hands often.
Burke divulges her diagnosis just as the first NBA players to test positive have been cleared to leave quarantine. Burke fell ill around the same time, so it's no surprise that she is free of symptoms now. This is scary news, but it's great that she is feeling better and appears to have beaten the virus.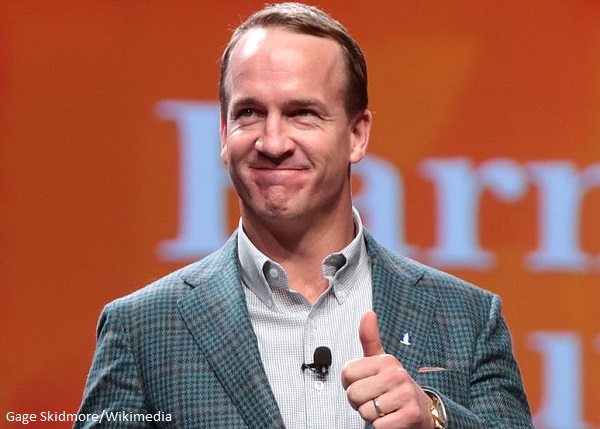 ESPN is looking to add a huge name to its "Monday Night Football" broadcast for next season, but that big hire is not going to be Peyton Manning.
Manning has officially turned down ESPN's massive offer, Andrew Marchand of the New York Post reports. The former Indianapolis Colts and Denver Broncos quarterback is not yet ready to commit to the weekly schedule of the NFL season as an analyst, and it remains unclear if he ever will be.
Manning has now turned down ESPN and other major networks on multiple occasions. While he has done two shows — "Peyton Places" and "Detail" — for ESPN+, working as a broadcaster would involve a much more demanding schedule, and Manning appears to be enjoying retirement with his family.
Marchand previously reported that ESPN's dream scenario was to lure Al Michaels away from NBC and pair him with Manning. The only way ESPN could hire Michaels would be via a trade with NBC, and it doesn't sound like the rival network has any interest in a scenario like that.
ESPN made a run at Tony Romo before Romo signed a massive contract extension with CBS, and there were reports that executives at ESPN were prepared to make Manning an unprecedented offer. However, it seems like there is no amount of money that could rope Manning into broadcasting just yet.
Joe Buck offered to do play-by-play of peoples' daily lives at home during the coronavirus pandemic, and he began with his own home.
Buck, who is FOX's lead play-by-play voice for the NFL and MLB, shared a video on Twitter of him calling an exchange between his wife Michelle and their son, Wyatt.
— Joe Buck (@Buck) March 22, 2020
The line about his son being dressed like Fred Flintstone was top quality. His "all hell has broken loose" remark making light of the situation was also humorous.
People need distractions during this time, and Buck is doing what he can to provide one. The next time we hear his voice calling a pro sport will be a great sound for fans.
Love him or hate him, Joe Buck's voice is one that fans will look forward to hearing when the coronavirus outbreak is under control and it finally becomes safe for sports to resume. In the meantime, Buck is offering to provide play-by-play to hold us over.
Buck took to Twitter on Sunday and asked fans to send him videos that show them doing normal things around the house while the majority of the nation is staying at home. He's not kidding.
I have good news for you –
While we're all quarantined right now without any sports, I'd love to get some practice reps in. Send me videos of what you're doing at home and I'll work on my play-by-play. Seriously! https://t.co/txAGBLPBGz

— Joe Buck (@Buck) March 22, 2020
Unfortunately, Buck's offer does not include football commentary. He specifically said he won't be doing play-by-play of people playing "Madden" or the like.
But it has to be of daily stuff. Not you playing Madden. Ha https://t.co/Art9dGPRdD

— Joe Buck (@Buck) March 22, 2020
Hearing guys like Buck and Jim Nantz on TV again will restore some sense of normalcy for sports fans in America and beyond. We may get a glimpse of competitive sports again with a basketball tournament next month, but it does not sound like leagues are anywhere close to resuming play. If Joe Buck doing play-by-play of someone watching Netflix is all we get, we'll just have to embrace it.
ESPN is looking to make some major upgrades to its NFL broadcasting before next season, but the chances of Al Michaels being a part of those changes looks very slim.
Andrew Marchand of the New York Post reported last week that ESPN executives have dreams of hiring Michaels away from NBC and pairing him with Peyton Manning on "Monday Night Football." Since Michaels is still under contract with NBC, the only way ESPN would be able to hire him is by offering NBC some sort of compensation. According to a new report from Marchand, NBC is not interested in a trade for its legendary play-by-play man.
ESPN reportedly approached NBC with the idea of talking about a trade package for Michaels, but NBC declined.
"We look forward to Al completing his contract and calling 'Sunday Night Football' games on NBC," NBC Sports spokesman Greg Hughes told the New York Post.
Michaels, 75, is under contract with NBC through 2022. There's a good chance Mike Tirico will take over as the lead man on the "Sunday Night Football" broadcast once Michaels' contract expires, and Tirico could even call some games beginning next season. It's possible that ESPN could convince NBC to talk trade at some point before then, and Michaels may also choose to sign with ESPN if he becomes a "free agent" in two years and does not want to retire.
While the idea of a trade involving a play-by-play broadcaster seems unusual, it is not unprecedented. When John Madden left ABC's "Monday Night Football" for NBC in 2006, Michaels informed ABC parent company ESPN that he wanted out of his deal. ESPN released Michaels from his contract, but NBC had to send the rights to Oswald the Lucky Rabbit to ESPN as part of the deal. Oswald was the precursor to the creation of Mickey Mouse, and the rights to the character were then owned by NBC's parent company Universal. The Disney family wanted Oswald back, so the rabbit was included as part of a deal for Michaels.
Even without Michaels, ESPN is not going to give up on pursuing Manning. It's unclear if Manning has any interest in a career in broadcasting, but he is reportedly being offered an insane amount of money from ESPN.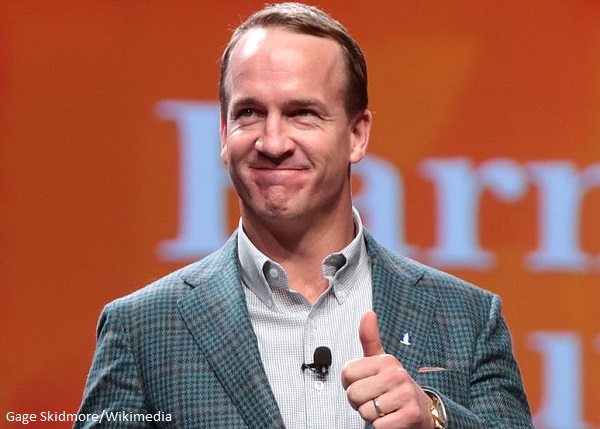 ESPN is not messing around in its pursuit of an upgrade to the "Monday Night Football" booth.
ESPN made a run at Tony Romo, who ended up re-signing with CBS for a reported $17 million per year. In response, ESPN is said to be dreaming of an Al Michaels/Peyton Manning duo for "Monday Night Football."
Manning has turned ESPN down twice in the past, but Front Office Sports' Michael McCarthy says the network is now prepared to top the Romo deal and offer Manning $18-$20 million.
Manning has an existing relationship with ESPN, hosting "Peyton's Places" for ESPN+, which could help their efforts to sign him. Manning reportedly had more interest in potentially running or owning a team, but this type of money might persuade him to go into broadcasting.
Not only would Manning likely improve the quality of the MNF telecast, but he would also help bring more credibility for ESPN's product. That's a big factor considering ESPN's contract with the league is ending after 2021, and the network is hoping to position itself for potentially more attractive games, and perhaps a Super Bowl.
Philip Rivers is nearing the end of his football playing career, but he could be able to begin a career in football media.
The New York Post's Andrew Marchand reported on Thursday that ESPN wants to pair Al Michaels and Peyton Manning for a dream "Monday Night Football" booth.
Such a deal would be difficult to pull off, as it would require ESPN acquiring Michaels from NBC despite having two years left on his deal with them, and luring Manning to the broadcast booth.
Also in that article, Marchand reported that ESPN has shown interest in Rivers.
Rivers is 38 and was the No. 4 pick in the 2004 draft. He loves football, has tons of passion, and is well known by football fans. He might not be able to bring the humor and predictive powers as Tony Romo, but Rivers would likely match Tony's passion.
While it's worth it for ESPN to check with Rivers about going into broadcasting, the veteran likely wants to continue playing, and he has a few teams interested in him.
pixel2