Various NBA players have donated their own money to pay arena staff while the NBA is shutting down, and they're getting some high-level recognition for it.
Former President Barack Obama shared a news story about the various players on Saturday and thanked several of them by name for their efforts to help others.
A shout out to Kevin, Giannis, Zion, Blake, Steph and all the players, owners and organizations who are setting a good example during a challenging time. A reminder that we're a community, and that each of us has an obligation to look out for each other. https://t.co/cv1RZi9GGL

— Barack Obama (@BarackObama) March 14, 2020
This has become a very positive trend around the league, and some of these players are going above and beyond to take care of staff. The recognition is well-deserved at a time like this.
Washington Wizards owner Ted Leonsis has aggressively tried to reshape the organizational culture this offseason, and one of those he consulted is an unlikely name.
According to Candace Buckner of the Washington Post, Leonsis spoke to President Barack Obama about the state of the Wizards. Obama, an avowed NBA fan, reportedly spoke to Leonsis regularly about the state of the NBA, and Leonsis opted to get his input on organizational matters.
According to the report, Obama spoke with Leonsis about building a positive culture in the organization, as well as the "beauty of the game, teamwork, [and] sacrifice" in their late-April conversation. Obama also advised Leonsis to invest in amateur scouting in Africa.
Leonsis has made it quite clear that he wants to become more involved in team operations. Apparently talking to President Obama is all part of the process.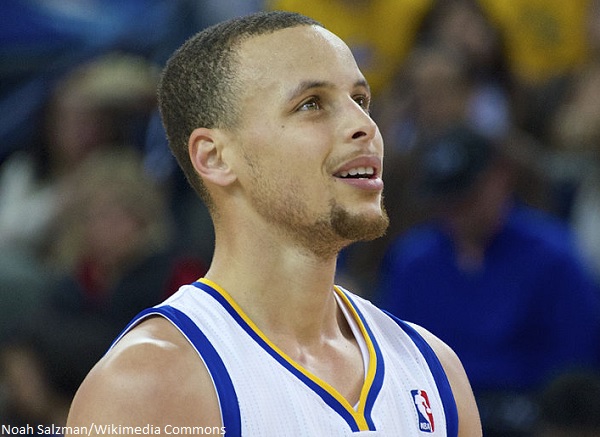 The Golden State Warriors made a political statement during their visit to Washington, D.C. on Thursday.
The Warriors were in town to play the Washington Wizards, whom they beat 126-118. Rather than meet with President Trump at the White House and be celebrated for their championship season last year, the players on the team instead met with former US president Barack Obama.
Okay then…
According to @loganmmurdock, the Warriors, who have not visited Donald Trump in the White House after either of their past two championships, were in DC today and spent about an hour with Barack Obama. Pic is via the IG of a team security guard, since deleted. pic.twitter.com/KuId7CXS6V

— Rachel Nichols (@Rachel__Nichols) January 25, 2019
The photo was posted to social media by a team security guard but later deleted.
There is history here.
The Warriors also won the championship in 2017, but Steph Curry and others voiced their opposition to a visit to Trump. Trump then said the team was not invited. The Warriors instead spent a day with kids in DC last year during their trip to face the Wizards.
Then last season, LeBron James made it clear that neither the Cavs nor Warriors would visit the White House. The Warriors won the title, and they ended up meeting with Obama during their DC visit.
Perhaps this was best for all parties; we doubt the team's nutritionists would have been OK with the Warriors eating fast food.
The ever-ambitious Jim Harbaugh is trying to get the former President and First Lady on board with Michigan football.
Harbaugh confirmed to reporters Saturday that he has reached out to try to make Barack and Michelle Obama honorary Michigan captains for a game this season.
"We're making those asks. Official asks," Harbaugh said, via ESPN. "In the process of making an official ask. There's been, 'Hey we'd like you to do it,' and now we're doing officials asks."
As seen in a picture posted by Harbaugh's son Jay, the Wolverines coach met with the former President while visiting Washington, D.C. on Wednesday.
"It was incredible," Jim Harbaugh said. "Saw Mrs. Obama as well. He was great. He was really relaxed, working on a lot of things. Shared a lot of insights."
In addition to rubbing elbows with the Obamas, Harbaugh wants to take his team back to Europe. Talk about a global program.
Kenny Smith was not on set for "Inside the NBA" on TNT Monday and instead was in Los Angeles. The TNT analyst did join the show from a remote location for about 5-10 minutes. He was asked why he wasn't on the show that day and said he's been spending his time hanging out with President Obama.
"This is — Barry as I call him — Barack Obama's second day off. So he asked me to come and talk basketball with him, fill him in with what's been going on for the last eight years," Smith said Monday during a brief appearance on TNT via satellite. "So Barry and I have been talking sports, catching him up on the last eight years."
President Obama left office last week as Friday was the inauguration for new President Trump. Obama and his family headed to Southern California and spent a few days in Palm Springs before leaving for Necker Island.
President Obama is a well known sports fan — in particular he has played and enjoys basketball — so it would make sense for him to want to unwind by talking sports with Smith, who lives in Southern California. Of all reasons to miss work, that ranks very high up there.
J.R. Smith took his shirt off while the Cleveland Cavaliers were celebrating their Game 7 win over the Golden State Warriors on Sunday night, and it seems like he has been shirtless since. President Barack Obama would like that to change.
Obama placed a congratulatory phone call to Cavs head coach Tyronn Lue on Thursday, and the Commander in Chief ended it by asking Lue to have Smith put a shirt on.
Okay this @Cavs video of President Obama telling Ty Lue that JR Smith needs to put his shirt back on is AMAZING. pic.twitter.com/ApCc3wwrY7

— Rachel Nichols (@Rachel__Nichols) June 24, 2016
"Tell J.R. and everybody to put a shirt on, though," Obama joked. "You can't just be walking around without a shirt all week. Now (Iman) Shumpert's taking off his shirt, come on man. But I guess if you're built like that, you know…"
After Smith went viral for celebrating with no shirt on, he continued to embrace the trend by riding through the streets of Cleveland half-naked. You can see some footage from the victory parade here.
You can't blame Smith for being excited, but he may have to get fully dressed now. That's an order that comes directly from the top.
Stephen Curry takes a starring role alongside President Obama in a new PSA in support of Obama's national mentoring campaign.
As part of The "In Real Life" campaign, part of the National Mentoring Partnership launched by the President and My Brother's Keeper, Obama mentors Curry in everything from resume building, Connect Four, science projects, and even his jump shot.
The President owns at Connect Four and even has a victory dance. Who knew?
The Curry family and the Obama family have been linking up for all sorts of quality videos lately. All we need now is Riley Curry and the Obama sisters to do something together. Make it happen, world.
pixel2