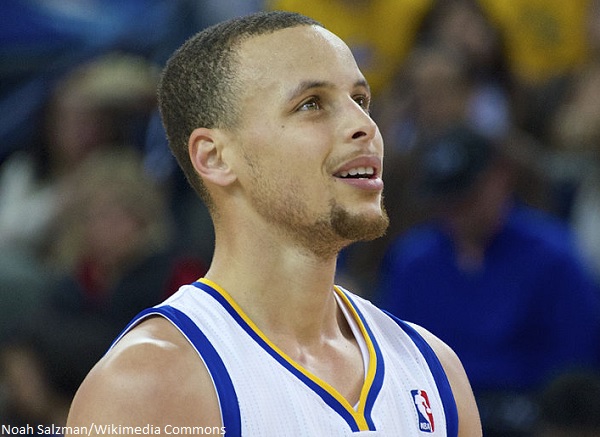 The Golden State Warriors made a political statement during their visit to Washington, D.C. on Thursday.
The Warriors were in town to play the Washington Wizards, whom they beat 126-118. Rather than meet with President Trump at the White House and be celebrated for their championship season last year, the players on the team instead met with former US president Barack Obama.
Okay then…
According to @loganmmurdock, the Warriors, who have not visited Donald Trump in the White House after either of their past two championships, were in DC today and spent about an hour with Barack Obama. Pic is via the IG of a team security guard, since deleted. pic.twitter.com/KuId7CXS6V

— Rachel Nichols (@Rachel__Nichols) January 25, 2019
The photo was posted to social media by a team security guard but later deleted.
There is history here.
The Warriors also won the championship in 2017, but Steph Curry and others voiced their opposition to a visit to Trump. Trump then said the team was not invited. The Warriors instead spent a day with kids in DC last year during their trip to face the Wizards.
Then last season, LeBron James made it clear that neither the Cavs nor Warriors would visit the White House. The Warriors won the title, and they ended up meeting with Obama during their DC visit.
Perhaps this was best for all parties; we doubt the team's nutritionists would have been OK with the Warriors eating fast food.