One team has been heavily linked to Baylor coach Matt Rhule, but he's at least willing to sit for an interview with a second franchise.
Rhule will interview this week with the Carolina Panthers, according to Ian Rapoport of NFL Media, joining the New York Giants as a party where there appears to be mutual interest.
#Baylor head coach Matt Rhule has a big week ahead in the NFL world: He's scheduled to interview with the #Panthers on Monday, I'm told. He has the #Giants this week, as well, and that is expected to be Tuesday. Will the coveted candidate leave college football?

— Ian Rapoport (@RapSheet) January 4, 2020
Rhule has been very picky about his openings, so this is good news for Carolina. He may ultimately prefer the opportunity with the Giants, but if he's at least willing to talk to the Panthers, they presumably have a chance.
Rhule has gone 19-20 at Baylor, but he took a program that went 1-11 in his first season there to 11 wins in 2019. He's highly regarded in NFL circles, and this isn't his first chance to take a pro job.
Minnesota Vikings offensive coordinator Kevin Stefanski's market is heating up, and two teams are interested in speaking to him.
According to Tom Pelissero of NFL Media, Stefanski is set to meet with the Cleveland Browns and Carolina Panthers over their vacant head coach jobs. With the Vikings playing a playoff game in New Orleans on Sunday afternoon, the exact timing is unclear and depends on how that game goes for Minnesota.
#Vikings OC Kevin Stefanski is slated to interview for the #Browns and #Panthers head coaching openings next week, source said. Timing will depend in part on what happens tomorrow vs. the #Saints. He was a finalist in Cleveland last year, too.

— Tom Pelissero (@TomPelissero) January 4, 2020
Only seven teams scored more points than the Vikings did this year, and Stefanski has been credited with helping Kirk Cousins become more efficient. Both Cleveland and Carolina seem interested in offensive minds, so he also fits the bill. The biggest issue will likely be timing, particularly if the Vikings win Sunday and keep going in the playoffs.
The Kansas City Chiefs have boasted one of the league's best offenses for the last two years, and the man coordinating it may be rewarded with a head coaching gig as a result.
Eric Bieniemy, who has served in the role since prior to the 2018 season, has been the subject of interview requests from both the New York Giants and Carolina Panthers, according to ESPN's Adam Schefter.
Giants have requested permission to interview Chiefs OC Eric Bieniemy for their head-coaching job, per source. Panthers also have requested interview for Bieniemy.

— Adam Schefter (@AdamSchefter) December 30, 2019
Thought the offense dropped from first in both points and yardage this season, they were still fifth and sixth in those respective categories. The 50-year-old has overseen the offense that Patrick Mahomes has thrived in, and that alone makes him an enticing coaching candidate. A former NFL running back and Heisman Trophy finalist, he has served as a running backs coach for various teams, along with a two-year stint in college as Colorado's offensive coordinator.
Bieniemy will have a lot of competitors for both roles. The Giants, in particular, may be able to attract one of the hotter college coaches on the market.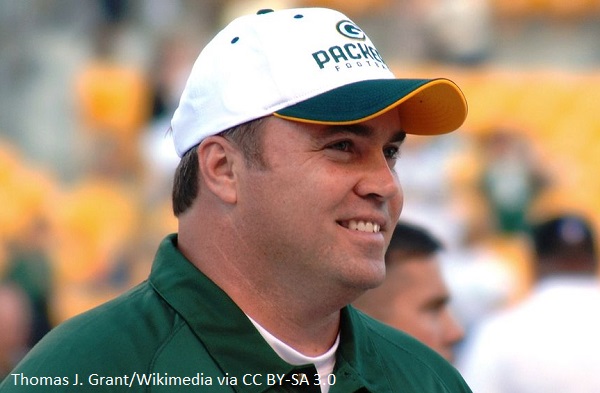 Mike McCarthy is among a list of potential head coaching candidates with whom the Carolina Panthers have already spoken, and he may be emerging as an early frontrunner for the job.
McCarthy interviewed with the Panthers following their game against the Indianapolis Colts last week, and Ian Rapoport of NFL Media reports that he has had two interviews with the team. Rapoport also notes that McCarthy "did very well."
The Panthers have some other big names on their list as well, but they need to wait a bit before they can interview them. Josh McDaniels will once again be a hot name in head coaching talks, and Carolina would like to interview him. They are also interested in Baylor head coach Matt Rhule, who is preparing to take on Georgia in the Sugar Bowl on New Year's Day.
McCarthy and Panthers owner David Tepper both hail from Pittsburgh, and Tepper has deep ties to the city. McCarthy has an impressive 125-77-2 record as an NFL head coach, and he won a Super Bowl with the Green Bay Packers. There were some unflattering reports about him after he parted ways with the team, but it would not be a surprise if he lands another head coaching job for 2020.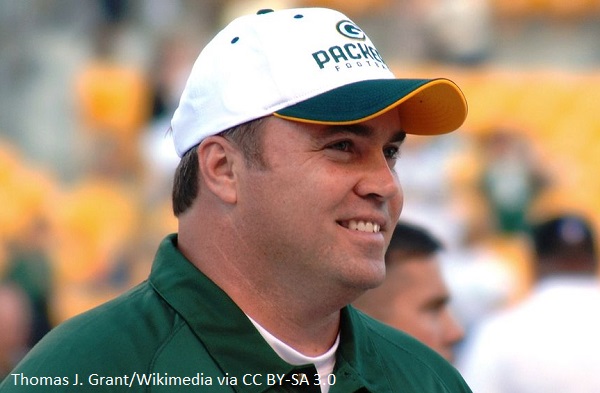 The Carolina Panthers' search for a new head coach is already well underway.
According to Adam Schefter of ESPN, the Panthers interviewed former Green Bay Packers coach Mike McCarthy following Sunday's game against the Indianapolis Colts.
Panthers interviewed former Packers' HC Mike McCarthy for their head-coaching job after their game against the Colts on Sunday, per league sources. Panthers declined comment on the coaching search.

— Adam Schefter (@AdamSchefter) December 23, 2019
McCarthy has been named as a potential candidate ever since the Panthers' job became available. McCarthy and Panthers owner David Tepper both hail from Pittsburgh, and Tepper has deep ties to the city.
McCarthy is 125-77-2 as an NFL head coach, and has a Super Bowl win to his name. If Carolina is looking for experience, particularly in the postseason, he very much has it. However, there were plenty of rumors that he and Aaron Rodgers did not see eye-to-eye in their final days in Green Bay, and there were some other unflattering reports about the coach at the time that he firmly denied.
The second-to-last week of the NFL regular season settled some things, but left a lot of things wide open in Week 17. That's good news for fans, but bad news for the teams and players who just weren't able to get the job done in the penultimate week of the season.
Which of those teams and players fell short in Week 16? Here are 10 disappointments.
Dallas Cowboys' offense
Simply brutal. Dallas hasn't been eliminated from NFC East contention (here is their Week 17 playoff scenario), but on the evidence, they deserve to be. Dak Prescott missed open receivers. When he hit them, those receivers dropped passes. Ezekiel Elliott was bottled up. Amari Cooper caught just four passes for 24 yards and was a non-factor. The finger cannot be pointed at one person, but this was horrendous from Dallas in a game where they could have clinched the division against a defense that hasn't exactly been elite.
Bill Callahan, coach, Redskins
This one is mostly a criticism from a fan standpoint. When Callahan's Redskins scored a touchdown with 29 seconds left, it felt like they might as well go for the win. A two-point conversion would put them ahead. Both teams were 3-11 and had nothing to play for except draft position. Washington fans could have used the lift. Instead, Callahan kicked the extra point, and Washington never even touched the ball in overtime and lost to the Giants. Maybe he's trying to get that No. 2 draft pick, but the whole thing felt very risk-averse when there was nothing to lose.
A disappointing Denver Broncos season has officially come to an end for defensive back Kareem Jackson.
On Tuesday, the Broncos announced that Jackson has been suspended for the final two games of the regular season for violating the NFL's policy on substances of abuse. The team said in a statement that the suspension stems from Jackson being arrested for driving while under the influence back in September.
"Kareem Jackson was arrested for driving under the influence on Thursday, Sept. 19," the statement said. "He immediately informed our team of the incident, which we promptly reported to the NFL and thoroughly reviewed as an organization.
"There are high standards for the personal conduct of all members of our organization, and we have expressed our extreme disappointment to Kareem for his poor judgment. Under the NFL Policy and Program on Substances of Abuse, he has been suspended for the Broncos' final two games of the 2019 season."
Jackson joined the Broncos this season after spending the first nine years of his career with the Houston Texans. The former first-round pick has 49 tackles, two interceptions and a forced fumble in 13 games.
pixel2