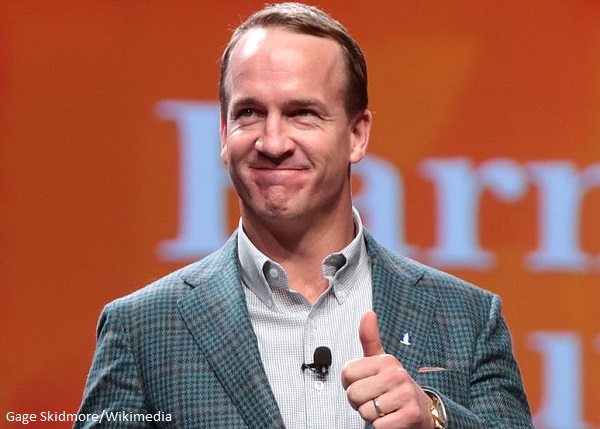 The rumors linking Peyton Manning to the New York Jets' general manager job appear to have little substance to them.
According to Ian Rapoport of NFL.com, Manning is not under consideration for the vacant position. Rapoport notes that there is little reason Manning would accept the job, and the links appear to come simply from Manning and Adam Gase having a good relationship.
From Up to the Minute Live: The #Jets GM search is going to kick into gear with requests and interviews expected this week… but no, the plans do not involve Peyton Manning at this point. pic.twitter.com/63PbraAwvQ

— Ian Rapoport (@RapSheet) May 20, 2019
In the past, it has been suggested that a front office job is Manning's major ambition. However, he'd want it to be the right situation. The Jets, who look chaotic from the outside, are probably not that landing spot, and even if the Jets were interested, Manning probably knows it.
Former New York Jets defensive back Antonio Cromartie still cares about the team, or so it seems — and he's not terribly happy with their direction.
In the wake of the Jets' decision to fire general manager Mike Maccagnan, Cromartie responded to a tweet from the team's official account quoting chairman Christopher Johnson confidently stating that they'll find the right replacement. Let's just say Cromartie is skeptical.
Yeah right

— ANTONIO CROMARTIE (@CRO31) May 16, 2019
Cromartie played for the Jets from 2010 through 2013 and again in 2015, suiting up in three playoff games for the franchise. It's safe to say he still keeps an eye on how things are going, and it's also pretty clear that he doesn't think much of upper management. Given the things being said by ownership, it's hard to blame him for that opinion.
If any of the players the Jets drafted last month go on to enjoy successful NFL careers, head coach Adam Gase will not be able to say he had a hand in bringing them to New York. In his first year with the team, Gase apparently felt it was best to completely remove himself from the draft process.
Manish Mehta of the New York Daily News published a behind-the-scenes look at the rift between Gase and Mike Maccagnan that resulted in the former Jets general manager being fired this week, and apparently the relationship got so bad that Gase gave up on trying to help evaluate players. Sources told Mehta that Maccagnan did not want Gase's input, because he felt the Jets' scouting department should be able to evaluate players without being influenced by the coach. Maccagnan apparently operated the same way when Todd Bowles was the head coach in New York.
While there were some points where Gase shared his opinion during meetings with Maccagnan, Gase became angered that the GM did not allow him to have more input on players that were going to have to succeed in the coach's system. Eventually, Gase decided to go to great lengths to remove himself from the draft process altogether. One team employee who was in the war room during the draft said Gase intentionally moved his seat so he could not be seen on camera.
"He literally took his seat and moved it (out of camera view)," the staffer said. "That was extreme."
Here's more on the dynamic that quickly became "awkward" for many within the organization:
Gase wanted to wash his hands of the draft before it even began, according to sources. Eyewitnesses told the Daily News that he was oddly detached for all three days. This was a Maccagnan Production through and through. Gase stayed out of the way, rarely giving input on trade possibilities or prospects when the Jets were on the clock. There was no point that Gase ever fought for or objected to any of Maccagnan's picks.
Obviously, that is no way to run a team. Jets owner Woody Johnson and CEO Christopher Johnson must not have known how ugly the power struggle had gotten, which could explain the odd timing of when Maccagnan was fired. It could also be explained by one source telling Mehta that Johnson tries to see the good in everyone and simply "doesn't know what he's doing."
Gase was at odds with Maccagnan before the draft because of some major free agent signings he disagreed with, and it will be interesting to see how that plays out going forward. Now that the Jets have sided with Gase over a GM that had been with them for years, the pressure will be greater than ever to win.
The New York Jets made the somewhat surprising decision to fire general manager Mike Maccagnan midway through their offseason, after free agency and the NFL Draft, and ownership explained why on Wednesday.
Jets chairman Christopher Johnson said that, as his involvement in organizational matters increased, he was unhappy with how the front office was handling things, and admitted that the "synergy" between Maccagnan and coach Adam Gase was not what he wanted.
Johnson said he got himself more involved in the franchise late last year. Sat in on FA, draft meetings, etc. He "watched process, understood more fully" Maccagnan's role. Said his decision "evolved," and he came to decision to let him go within the last few days

— Connor Hughes (@Connor_J_Hughes) May 15, 2019
Christopher Johnson said that the relationship & "synergy" between Maccagnan and Gase was "not everything" he was looking for #jets

— Connor Hughes (@Connor_J_Hughes) May 15, 2019
Johnson denied that this was the result of Gase winning a power struggle against Maccagnan — but added that Gase will have a say in the team's next GM.
"This was not (Adam Gase) winning a power struggle." Christopher Johnson says this was his decision.

Adds Gase will be involved in picking the next GM. #jets

— Connor Hughes (@Connor_J_Hughes) May 15, 2019
The timing is still odd, and when you hear reports that Gase and Maccagnan disagreed on certain key decisions, you do get the impression that Gase is holding all the cards here. The fact that he'll have input on the new GM — and may retain power over the 53-man roster — only further solidifies that belief.
The NFL Network draft analyst job may be becoming a fast track to NFL front offices.
According to Adam Schefter of ESPN, the New York Jets are considering hiring NFL Network's Daniel Jeremiah for a front office job.
Just months after NFLN Draft Analyst Mike Mayock took the Raiders' GM job, his replacement Daniel Jeremiah is under serious consideration for a prominent front-office position with the NY Jets, per sources. NFLN Draft Analyst job has become breeding ground for front-office jobs.

— Adam Schefter (@AdamSchefter) May 15, 2019
There's no clear indication that this is explicitly for the now-vacant GM job, but "prominent" suggests that Jeremiah would have real power in the organization. It comes on the heels of Mike Mayock vacating the same position with the network to take over the OAkland Raiders, though it's still too early to say how that one will work out for both sides.
The New York Jets made a major change within their front office on Wednesday when they announced the firing of general manager Mike Maccagnan, and the decision sounds like it had a lot to do with the relationship between the GM and head coach Adam Gase.
Gase, who has been named the interim GM in New York, reportedly disagreed with some of the moves Maccagnan made in free agency. More specifically, Manish Mehta of the New York Daily News was told that Gase was emphatic about not wanting to spend huge money on Le'Veon Bell.
One disagreement between Adam Gase and Mike Maccagnan/Christopher Johnson…

Gase absolutely did not want to sign Le'Veon Bell, per sources. In fact, he made it clear that he didn't want to spend a lot of money on any running back.

— Manish Mehta (@MMehtaNYDN) May 15, 2019
Bell signed a four-year, $52.5 million deal with the Jets that includes $35 million guaranteed. Ian Rapoport of NFL Media heard from sources that Gase likes Bell as a player but was against spending that much, and the coach felt similarly about linebacker CJ Mosley's five-year, $85 million contract.
Liked the player, didn't love the money is how I heard it on Le'Veon Bell. Adam Gase also didn't love the price tag on CJ Mosley. It all added up. https://t.co/BOZw4b5GwX

— Ian Rapoport (@RapSheet) May 15, 2019
While the Jets appear to have done well in the draft last month, Maccagnan has been on the hot seat for quite some time. The Jets must feel he has underperformed since he was named GM in 2015, and they are choosing Gase over him. Gase seems like he is trying to change the culture a bit with the Jets, and they are obviously willing to give him more control.
The New York Jets have picked an interesting time for a major shakeup in their front office.
The Jets announced on Wednesday that they have fired general manager Mike Maccagnan. Head coach Adam Gase will serve as GM for the team in the interim.
Statement from Jets Chairman and CEO Christopher Johnson on Mike Maccagnan. pic.twitter.com/cHWNJzExLp

— New York Jets (@nyjets) May 15, 2019
ESPN's Adam Schefter and Jeff Darlington report that the Jets have also fired vice president of player personnel Brian Heimerdinger.
The Jets landed Alabama star defensive lineman Quinnen Williams in the draft last month and appear to have made a high-upside pick with Florida defensive end Jachai Polite in the third round, but there was talk of Maccagnan being on the hot seat around the time of the draft. While the move is not a huge surprise given how much the Jets have struggled since Maccagnan took over as GM in 2015, the timing is a bit unusual.
Maccagnan was allowed to lead the search for a new head coach when Gase was hired, and he obviously influenced the team's draft decisions. That said, we have seen teams overhaul their scouting departments right around the time of the draft, so the move isn't exactly unprecedented. Some would say it was overdue in New York, whether the timing makes sense or not.
pixel2