Another NFL team may look to the ranks of television to fill their front office.
ESPN draft analyst Todd McShay confirmed to ESPN's Rich Cimini on Saturday that new New York Jets GM Joe Douglas is considering him for a role in the front office. McShay and Douglas played together in college at the University of Richmond and have known each other for nearly 25 years.
McShay in the mix. pic.twitter.com/WU2L0OsqMC

— Rich Cimini (@RichCimini) June 8, 2019
McShay obviously has experience with player evaluation, albeit in the comparatively low-stakes environment of a TV network. That would likely be a role he could fulfill as part of an organization.
Amazingly, this is not the first TV analyst the Jets have been linked to hiring this offseason, though nothing seems to have come from the last one.
The New York Jets may be zeroing in on their new general manager.
According to Jason La Canfora of CBS Sports, the expectation is that Philadelphia Eagles vice president of player personnel Joe Douglas will ultimately land the Jets' job, and the two sides have entered into negotiations.
Every expectation remains that Joe Douglas will be the Jets next GM. Hearing the sides discussing financials over budget for $$ to pay his staff as he reshapes the front office. As long as it doesnt fall apart over that then announcement could come this week

— Jason La Canfora (@JasonLaCanfora) June 5, 2019
Douglas has been considered the leading candidate during much of the search process, so this outcome would not be a huge surprise.
It's certainly not the perfect job for several reasons, but there are only 32 GM jobs available, and they don't come open that often. The Jets will be relying on Douglas to turn the franchise around and form a good working relationship with head coach Adam Gase.
When Mike Maccagnan was fired as general manager of the New York Jets, there were reports head coach Adam Gase had disagreements with Maccagnan over some transactions, including how much was paid to acquire Le'Veon Bell. Running back has recently been viewed as a position not as valuable in today's NFL than it once was, but the Jets still gave Bell a four-year, $52.5 million deal.
Gase recently tried to address the perception that he was behind Maccagnan's firing, and also spoke about Bell's contract.
Adam Gase on Le'Veon Bell's contract: "The contract was what it was. Everybody can criticize the contract all you want, but he's here. I'm excited he's here … When you get a chance to coach a great player, I'm excited for that opportunity."

But did the Jets overpay? "No."

— Ralph Vacchiano (@RVacchianoSNY) May 23, 2019
Gase's comments, despite the denial, suggest that he is not happy about the contract, though as Chase Stuart points out, the Jets are not actually out of line with their cap expenditure at the position. The Jets are sixth, while two of the teams ahead of them in cap charges at running back are the two teams that met in last year's Super Bowl.
Though Gase may feel like the Jets overspent on Bell, the running back could prove more valuable to the team than he thinks or realizes.
In fact, Le'Veon Bell is likely to provide a big impact … on Sam Darnold's passing efficiency numbers.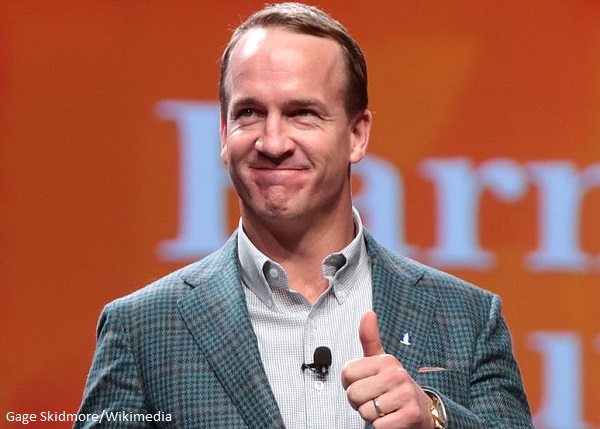 Despite a lot of conjecture, it does not appear Peyton Manning was ever in the frame for the New York Jets' general manager job.
Manning himself told the New York Post on Wednesday that no one ever contacted him about the position — and he had doubts about his qualifications anyway.
Peyton Manning, asked by The Post, about the #Jets open GM job: "Nobody ever contacted me … And I'm not sure I was qualified anyway."

— NYPost_Cannizzaro (@MarkCannizzaro) May 29, 2019
This is in line with what was reported after an initial round of rumors linking Manning to the job. That mostly seemed to come out of uninformed speculation simply because Manning and Jets head coach Adam Gase have a good relationship.
We'll leave it to everyone else to judge Manning's qualifications. The job isn't going to be his whether he wants it or not — and he'd probably prefer a healthier, more stable situation for his first executive position anyway.
The New York Jets are in the process of searching for a new general manager, but they may have trouble attracting qualified candidates given all that has gone on with the team's front office this offseason.
ESPN's Josina Anderson was told by an NFL source that executives are not interested in the Jets' general manager job unless the team is willing to make a long-term commitment. The belief is that the current staff in place is not equipped to handle personnel decisions, but there's concern over how much control the new GM is going to be given.
League source commenting on the #Jets GM vacancy Thurs: "No one really wants job without long-term deal. Staff in place is not qualified to handle personnel matters. (People are wondering) how much control is new person actually going to have."

— ig: josinaanderson (@JosinaAnderson) May 24, 2019
A lot of that probably refers to head coach Adam Gase, as he appears to have won out in a power struggle with former Jets GM Mike Maccagnan. Gase reportedly disagreed with some of the decisions Maccagnan made in free agency, and he then removed himself entirely from the draft process when Maccagnan was not allowing him to have enough input.
Gase hasn't even coached a game with the Jets, but it seems like there are already people who are skeptical of the way he is trying to manage the team. He tried to put some of that talk to rest with his comments about Le'Veon Bell this week, but you have to wonder if his presence is making the GM job less appealing.
New York Jets head coach Adam Gase says he was not against the team giving Le'Veon Bell a massive contract in free agency.
After the Jets fired former general manager Mike Maccagnan, there were reports that Gase wanted him out and disagreed with a number of moves Maccagnan made, one of them being the decision to sign Bell. On Thursday, Gase tried to put some of that talk to rest.
Adam Gase on Le'Veon Bell's contract: "The contract was what it was. Everybody can criticize the contract all you want, but he's here. I'm excited he's here … When you get a chance to coach a great player, I'm excited for that opportunity."

But did the Jets overpay? "No."

— Ralph Vacchiano (@RVacchianoSNY) May 23, 2019
Gase also addressed the speculation that the Jets could try to trade Bell now that Maccagnan is gone.
Jets coach Adam Gase asked about idea that Le'Veon Bell could be dealt …

Gase: "That's ridiculous."

Reporter: "So that's not gonna happen?"

Gase: "No."

— Albert Breer (@AlbertBreer) May 23, 2019
The Jets have already paid Bell a signing bonus and a bunch of guaranteed money, so trading him was never really an option. That doesn't mean Gase agreed with signing him to a huge contract.
If what was reported about the way Gase acted during the draft was accurate, the issues between him and Maccagnan had to do with a lot more than just the Bell signing. Even if Gase thinks the money would have been better spent elsewhere, he might as well get the most out of Bell while he has him.
The New York Jets' convoluted GM search continues to get more complex, this time due to issues surrounding ownership.
According to Charles Robinson of Yahoo Sports, some GM candidates have concerns about the clarity of owner Woody Johnson's role going forward. Johnson is currently serving as the United States Ambassador to the United Kingdom and cannot be involved in the team's day-to-day operations, but it's unclear whether that role could change at any point.
Given Adam Gase is allegedly open to surrendering the 53-man roster, the next big hurdle in #Jets interviews is Woody Johnson's role. Realistically, candidates should interview directly with Woody. If they don't, people I've spoken to are very concerned to know Woody's intentions

— Charles Robinson (@CharlesRobinson) May 22, 2019
I'm telling you guys the reality. Some #Jets GM candidates don't want to hear that there's no clarity on Woody. They know it's possible he's back in play sooner than later. They know he could alter plans. If some answers aren't coming from Woody's lips, it's going to be a hurdle. https://t.co/fGJ6mwuyZY

— Charles Robinson (@CharlesRobinson) May 22, 2019
Johnson's brother Christopher is currently running the team as chairman and CEO. If Woody Johnson is replaced or resigns, there is no reason he could not retake control over the team and potentially change the organization's direction.
Right now, it's Christopher Johnson giving the somewhat strange rationale behind the Jets initiating a GM search now. Clearly, some candidates want to know who they'll be answering to in two or three years if they get the position.
pixel2