The early reviews on Kenan Thompson were that he was mostly entertaining as the host of the NHL Awards in Las Vegas on Wednesday night. The Tampa Bay Lightning just might disagree.
Thompson cracked a joke at the Lightning's expense over Tampa Bay's strong regular season and disappointing playoff exit.
The reactions from the players killed me pic.twitter.com/XQCUeUqA9g

— Pete Blackburn (@PeteBlackburn) June 20, 2019
Nope, they did not appear to be at all amused.
The Lightning went 62-16-4 with 128 points in the regular season and then got swept out of the playoffs, leaving them apologetic.
When you get swept out of the playoffs — especially after such a strong season — you have to prepare for the jokes. The best way to get revenge is by using it as motivation for the following season.
What do you say to your fans after you let them down with one of the biggest postseason disappointments in history? That's what the Tampa Bay Lightning are trying to figure out.
The Lightning became the first President's Trophy winner to be swept in the first round of the playoffs, as they fell 7-3 in Game 4 of their first round series against the Columbus Blue Jackets Tuesday night. Tampa Bay tied an NHL record with 62 wins in the regular season, which had their fans thinking big.
Unfortunately, the season came to a shocking end, and a stunned franchise was left apologizing to its fans on Twitter.
We don't have any words and we know you don't want to hear them.

We understand your anger, your frustration, your sadness. Everything you're feeling – we get it.

This isn't the ending we imagined, and certainly not the one we wanted. Thank you for being there the entire way.

— Tampa Bay Lightning (@TBLightning) April 17, 2019
Their fans and players have to be shell-shocked by what transpired. They probably can't even give a response to the Blue Jackets trolling them. All they can do is regroup and try to pull a Virginia next year.
The fate of the Tampa Bay Lightning proves that there is a curse that follows teams with historic regular season performances.
The Lightning tied an NHL record with 62 wins in the regular season. Then they went out and got swept in the first round of the Stanley Cup Playoffs by the Columbus Blue Jackets, becoming the second President's Trophy winner to do that.
Moreover, as this ESPN graphic proves, teams that have had historic regular seasons often falter in the postseason.
The Tampa Bay Lightning's 62 regular-season wins were tied for the most by a team in NHL history.

They got swept out of the playoffs in the first round. pic.twitter.com/30hrVX3OQX

— ESPN (@espn) April 17, 2019
There is some logic to this. Everything has to go right for a team to set a record in a regular season for the most wins. On top of that, the team could be so focused on winning in the regular season that they feel a measure of satisfaction for what they've accomplished when it's over. Contrarily, teams that didn't achieve as much may be hungrier when the postseason comes around.
Still, seeing Tampa Bay, with the three 40-goal scorers in their lineup, get swept, is nothing short of shocking.
Prior to the Tampa Bay Lightning's game against the Florida Panthers Saturday night, Lightning right-winger J.T. Brown raised his fist in protest during the national anthem.
Tampa Bay Lightning JT Brown raising his first during the national anthem tonight. pic.twitter.com/hHMoakztKA

— Faizal Khamisa (@SNFaizalKhamisa) October 7, 2017
It is the first time this NHL season we have seen a hockey player join in the peaceful anthem protest that began with former 49ers quarterback Colin Kaepernick taking a knee. The protests — which many other players, and even some entire teams have joined in — have been a major topic of discussion this NFL season. Around 250 players have sat or knelt during the anthem thus far this season.
Brown is one of 30 black players in the NHL. He also raised his fist during the anthem in the preseason this year.
Brown previously told the Tampa Bay Times his protest was not intended to disrespect the flag or military.
"Some will tell you that's disrespecting the military, well I wanted to hear it from someone who is serving, not some person on Twitter," Brown said. "Some thought (kneeling) it was disrespecting, but most felt that we have a right to do it, regardless of whether they agree with you or not, or would stand next to you."
Fans on social media went ballistic on Thursday when the Los Angeles Chargers unveiled their new logo, mercilessly taunting the team and expressing outrage over the re-branding. Other pro sports franchises took note, too.
Two of the best tweets we saw poking fun at the new Chargers logo came from NHL teams. First, we had the Tampa Bay Lightning alluding to the fact that the logo looks like a cross between theirs and that of the Los Angeles Dodgers.
*checks mentions*
*squints*
*clears throat*

for the record, us & the @dodgers are just friends https://t.co/jBoJhZlYVD

— Tampa Bay Lightning (@TBLightning) January 12, 2017
As if that wasn't hilarious enough, the Dallas Stars got in on the fun with this creative shot:
new logo. hope this is cool, @dallascowboys pic.twitter.com/cCBPHjqWxP

— Dallas Stars (@DallasStars) January 12, 2017
Seriously, it's hard to believe that logo is the best the Chargers could come up with. They obviously hired experts to help them with their re-brand, and they had one of the best logos and uniforms in the NFL last season. They deserve all the Twitter bashing (read some of the best here) that is thrown their way.
Steven Stamkos is set to re-sign with the Tampa Bay Lightning in a move that, while slightly surprising, makes total sense for him.
TSN's Bob McKenzie first reported that Stamkos would be staying with the team that drafted him No. 1 overall in 2008.
Stamkos's deal with TB is expected to come in at eight years, with an AAV of $8.5M.

— Bob McKenzie (@TSNBobMcKenzie) June 29, 2016
Stamkos himself confirmed that he was sticking with the Lightning.
Excited to be back for 8 more years @TBLightning ! Here we go …..

— Steven Stamkos (@RealStamkos91) June 29, 2016
This is, at first glance, a surprise. NHL free agency does not start until July 1, and it was widely assumed that Stamkos would at least test the market. He would have had any number of suitors, though the number of teams that really had the cap space to sign him was much lower than the number of teams that would have wanted him. The Toronto Maple Leafs, his hometown team, were widely expected to make a run at him. So, too, were the Buffalo Sabres. The Detroit Red Wings were also poised to enter the Stamkos sweepstakes after they managed to clear the contract of Pavel Datsyuk, who is going to play in Russia's KHL, off their books. As recently as last Friday at the NHL Draft, Lightning GM Steve Yzerman didn't sound optimistic about keeping Stamkos in the fold.
#TBLightning GM Steve Yzerman didn't sound very confident on signing Steven Stamkos when he spoke after making his draft pick…

— John Sabol (@John_Sabol) June 25, 2016
However, it's a deal that makes total sense for both sides, particularly the player's. Toronto and Buffalo had the cap space, but they're both rebuilding projects that aren't close to completion. Detroit, while an intriguing prospect, is a team that has had to squeak into the playoffs as a mid-tier franchise over the last several seasons. Stamkos joining would not have made them an instant contender either.
The fact is, no other team could offer Stamkos the supporting cast that Tampa Bay can. They were in the Stanley Cup Finals in 2015 and took eventual champions Pittsburgh to Game 7 in the Eastern Conference Finals in 2016 – basically without Stamkos, who only played one game in the playoffs due to injury. One can only wonder if Tampa Bay would have gotten past the Penguins with a healthy Stamkos in that series. There is a sense of unfinished business for Stamkos and the team, and it's business that never would have been finished had he bolted for another team.
It may also seem like Stamkos took less money to stay in Tampa when he could have gotten $10 million a year elsewhere, but Florida's lack of state income tax evens things out a bit. Financially and competitively, staying with the Lightning was the most reasonable option for Stamkos if he wanted to win a Stanley Cup. They'll have to do some creative budgeting to keep guys like Nikita Kucherov and stay under the salary cap, but it's still a very talented team that will now be ready to make another run at the Stanley Cup.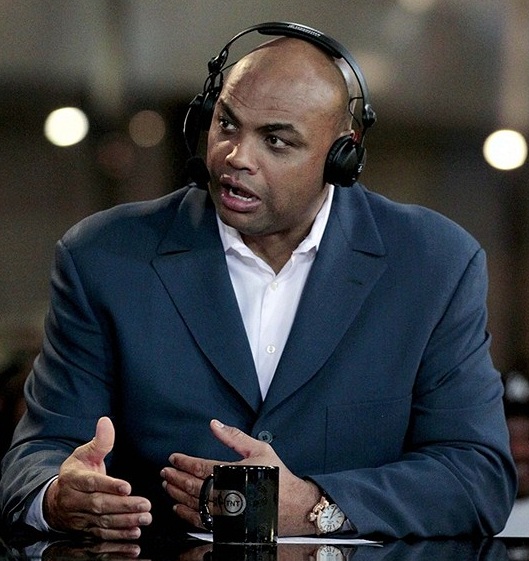 Charles Barkley is an awesome dude whose generosity knows no bounds.
The Hall of Famer and TNT basketball analyst has been supporting the Tampa Bay Lightning throughout the NHL playoffs and even picked up the dinner tab for about 20 of the team's coaches and front office members the night before Game 3 of the Stanley Cup Finals.
According to The Chicago Tribune, Barkley recommended Lightning coach Jon Cooper dine at Chicago Cut Steakhouse when he and the team were in town to face the Blackhawks, so the coach took up the analyst on his advice. What was unexpected was that Barkley arranged the reservation for Cooper's party of 20 and picked up their tab.
As if paying for Lightning personnel to dine on his dime weren't enough, Barkley also treated a pair of ESPN analysts to dinner.
Upon being informed by the restaurant's managing partner that Barry Melrose and Steve Levy were also having dinner there, Barkley asked to have their tabs put on his card too.
This is quite a change in allegiances for Barkley, who cheered on the Blackhawks last year in the playoffs and even bought shots for some fans to lift their spirits following a loss. But Chuck has been supporting Tampa Bay throughout the postseason. He shouted them out back in April when they were trailing the Red Wings, and he even attended their Game 7 win over the Rangers in the conference finals.
According to the Tampa Bay Times, Barkley met Cooper while the Lightning were in LA for a road trip last year. The two apparently spent some time together and developed a mutual respect, which is how he became a fan of the team.
We mock Barkley at times for good reason, but when it comes down to it, he really is a super guy. Between this and the incredible busboy story that is still one of my favorites, Chuck's benevolence is impressive.
pixel2