Floyd Mayweather is now less than three weeks away from his megafight with Conor McGregor, and former welterweight champion Zab Judah knows that Mayweather is in the midst of an intensive preparation process.
In a feature by Dotun Akintoye of ESPN that was published on Wednesday, Judah, a longtime sparring partner of Mayweather's, told a great story about how Money May prepares for bouts.
"He studies your background down to your kids, your wife, who your mama is, who your daddy is," said Judah. "He doesn't watch fights; he prepares for the person. Sometimes when you learn the person, you don't have to learn how they fight."
For his part, Judah has dined on both ends of the table, having lost to Mayweather via unanimous decision back in 2006. As for McGregor, he has already provided Mayweather with plenty of material, so August 26 is sure to offer us a compelling psychological battle in addition to a physical one.
Amir Khan is 25-1, the current WBA lightweight champion, and he's won his last seven fights in a row. Trainer Freddie Roach says Khan isn't ready for a clash with Manny Pacquiao yet, but there is little doubt that he is one of the preeminent fighters in the 140-pound division. After destroying Paul McCloskey his last time out, Khan is searching for a new opponent.
Timothy Bradley, who should be fighting Khan, turned down an offer because the money wasn't worth the risk. Erik Morales reportedly turned down a $1.5 million offer to face Khan because he knew it was a bad matchup for him. Zab Judah should feel the same way, but apparently he's down for the paycheck. Actually, he's pushing for better terms in the negotiations even though Khan is far superior.
While Khan's team was pushing for a 60-40 split in the proposed fight with Zab Judah, Zab's team wanted things split 50-50. But Boxing Scene reports that Judah's team is prepared to accept a 55-45 purse split as long as the fight takes place in Atlantic City; Khan wants the fight in Las Vegas.
I used to be a huge Zab Judah fan for a simple reason — he has Jewish roots and was shouted out in a Wu Tang song. That's about as unbeatable of a combination as possible. But Zab went from being a promising southpaw in the light welterweight division to someone who lacked focus and a proper work ethic to succeed. He lost three fights in a row from 2006-2007, falling to Carlos Baldomir, Floyd Mayweather Jr., and Miguel Cotto. Three fights later, he lost to Joshua Clottey. While the losses to Floyd and Cotto were understandable, Zab is too good to have ever lost to guys like Baldomir and Clottey, but that's what happened.
Zab has said he's rededicating himself to the sweet science and has put together a nice run of five straight victories, including a split decision win over Lucas Matthyesse in November. Super Judah now has two light welterweight belts and apparently has his goals set pretty high. Not surprisingly, he wants a piece of Manny Pacquiao, though not for a lack of respect.
Judah told Boxing Scene that though he respects Pacquiao and what Manny has done, he'd like to get with Manny in the ring because he knows he can beat him. He says the matchup of speed and southpaws would be intriguing, but I think Manny would own him.
Though I respect Zab's lofty goals, I feel like he's in a long line of fighters who want their shot at Manny. Why is that? Because Pacquiao's the most popular figure in the sport, and a fight against him brings major guaranteed money and publicity. There's no shame in losing to Manny and at least you get compensated handsomely. If you win, then you've done something historic. Fighting Pacquiao is a win-win proposition for any of his potential opponents.
To give you an idea of how far boxing has fallen off the radar of most sports fans, the Zab Judah-Lucas Matthysse fight on Saturday night in Newark was the first fight I watched since Floyd Mayweather Jr. and Shane Mosley fought in May. The bout between the two men was a display of opposing gameplans: Judah went head hunting and kept peppering Matthysse with jabs to the left eye while Matthysse attacked Zab's body relentlessly.
Judah seemed to be doing the most damage during the middle rounds, landing a good amount of punches and out-pointing Matthysse. The fight-changing moment occurred in the 10th round when Matthysse dropped Judah, recording the fight's only knockdown. Matthysse hit him squarely in the face with a right, and after standing for about a second, the stunned Zab went down. The knockdown happened towards the end of the round, so Zab was able to fight his way through it until the bell sounded.
In the 11th and 12th, Matthysse proved to be the better fighter, doing more damage to an already injured Judah. The problem is Zab won enough rounds early to give him the lead on the cards prior to the beating he took the final three rounds. Zab easily won rounds 5-9 before getting hammered in the 10th. Two judges had the fight 114-113 in favor of Zab while the other judge had it 114-113 Matthysse.
Many folks were understandably upset over the result, but the problem is Judah did enough the first nine rounds to give him the win. Matthysse's knockdown made it seem like he got the best of Zab by the end, but he didn't do enough the first nine rounds. The most satisfying and deserving outcome to the fight would have been a draw.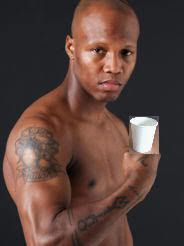 Zab Judah and Shane Mosley agreed to fight at Mandalay Bay in Las Vegas on May 31st a few weeks ago. It's an intriguing fight because both men still are big names in the sport and were amongst the most talented fighters in the world not long ago. One problem however, Zab thinks Shane might be a little too talented, or shall I say, Zab is worried Shane might still be aided by illegal substances. And to ensure Sugar Shane isn't still using steroids "unknowingly," he wants Mosley to take a private drug test to prove it:
In a March 13 e-mail obtained by The Times, [Judah's promoter Michael] Shinefield formally requested to Mosley's Golden Boy Promotions that Mosley submit a blood test through a World Anti-Doping Agency-accredited laboratory.

"We would be willing to absorb all cost associated with this test for both fighters," Shinefield wrote in the e-mail. "Please understand that this ends any and all speculation of doping by either fighter. With the fight being touted as 'High Stakes,' it's only just that every step is taken to ensure a fair fight. We hope Shane agrees!"
Mosley continues to say what he did was totally innocent and believes this is a ploy by Zab to get under his skin. Probably is. What's wrong with attracting a little extra attention to the fight, especially if you're Zab and just returning from a one-year suspension by Nevada? Zab's looking for any edge he can get. And I do know one thing: Zab is making Rick Reilly proud.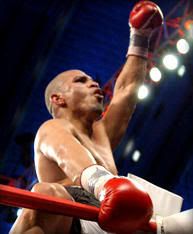 That's how it's already being billed, by both Dan Rafael of ESPN and Doug Fischer of Maxboxing. My man Super Judah got his ass kicked by Miguel Cotto, suffering a knock down in the 11th, followed by a TKO shortly thereafter. In fact, Cotto hurt Zab so bad in the fight, that Judah had to take a knee in the eight round — literally. He went down in the eighth to avoid more punishment, receiving an eight-count from the ref before stepping back up. Rafael describes more of the beat-down:
By the 10th round, Judah was bleeding from a cut over his right eye and being wobbled regularly. Cotto hurt him with an uppercut that sent him retreating to the ropes. But Judah stayed upright and pounded his chest at Cotto.

Early in the 11th, Cotto nailed him with a combination and Judah went down again. He managed to get to his feet, but Cotto could sense the end. He attacked Judah, turning him sideways along the ropes as he continued to fire. That forced referee Arthur Mercante Jr. to stop the fight, sending the crowd — the Garden's largest for a fight since the 1999 Lennox Lewis-Evander Holyfield heavyweight championship — into bedlam.
That's 25 KOs in 30 fights (all wins) for Cotto. And the two drew quite some numbers, largely because of Cotto's Puerto Rican following, and Judah's Brooklyn roots. Cotto's impressive record and punching power makes him a perfect candidate to take on Pretty Boy Floyd Mayweather Jr. That would be a fantastic fight getting me as amped as I was to see Mayweather take on De La Hoya. Unfortunately as Kevin Iole describes it at Yahoo! Sports, the fight's unlikely to happen. Why should Mayweather risk a beating for a smaller pay day? It's just not worth the risk for him. Of course if boxing fans had their way, Pretty Boy would do it to please the minions. And that would be just lovely by me.
(photo credit Maxboxing)
Boxers go through tireless hours upon hours of training when they're preparing for a fight. Heck, you've seen Rocky, you know what I'm talking about. And sometimes after a long day of training and rugged workouts, you just don't have the time or energy to accommodate media requests. And when those moments come along, it's nice to have a pinch hitter in your corner — you know, someone who can step up and knock one out of the park for you. And in Zab Judah's case, that pinch hitter was his father.
Welterweight Zab Judah pulled a fast one on promoters and the media Wednesday, allowing his father, Yoel, to replace him on a conference call.

Judah was supposedly publicizing his June 9 fight with undefeated WBA champion Miguel Cotto. The call lasted about 30 minutes, during which Judah told sports writers, "We are going in to take the title, you are going to see blood, guts and sweat. You are going to see somebody hit the floor, I promise you."
Let's just hope the real Zab Judah shows up when it's time to fight Cotto, unlike the pussy who pretended to be Zab last year against that scrub Carlos Baldomir. Come on Zab, Carlos Baldomir? That's like letting the pitcher get a hit off you.
Note: Zab is eternally my boy — he's a Jew from Brooklyn who got a shout out from Wu Tang. You just can't beat that combination.
Other cool trivia: according to Zab's wiki, he's friends with Pacman Jones, Mike Tyson, and Lil' Kim. He's also rumored to be related by blood to 2Pac. How sweet is that?
pixel2