Al Qaeda's Tentacles Reach LBS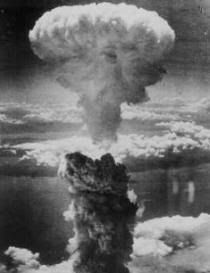 For those of you who were trying to access the site anywhere between 8:30am PT Monday morning to about 3:50pm PT Tuesday afternoon, you may have noticed that the site was down. Well, your deepest suspicions have been confirmed: the terrorists attacked LBS. Actually, that's not true. The truth is Bill Belichick's video staff caught me … Kobe's agent got sick of all my Mamba bashing and … Brady Quinn got pissed I was macking on his woman and … OK, the truth is … the gracious Jimmy Traina hooked me up on Hot Clicks over at SI Extra Mustard, which always packs a good punch, and sent over enough traffic to upset my web host. I'm on a shared server like many other sites, and was getting so much traffic I was using up too much of the CPU on the server. Within about a half hour of the link going live, my host suspended my account. And once my account got suspended, I felt like Pacman Jones pleading with Goodell for re-instatement. 32 hours later, I was off the most-wanted list, back in the mix, and left eager to attack a bunch of old stories I didn't get the chance to hit up. Forgive me for rehashing old topics here.
P.S. I have learned a few things within the past 40 hours or so …
First, lots of people are amused by testicle injuries. I can't imagine why that is the case.
Next, LBS may have outgrown its shared server training wheels, and it may be time to move up to a virtual dedicated server, or even a dedicated server. It is my hope that the masses of the eagerly awaiting universe will never have to go another hour without access to LBS at their fingertips.
In the meantime, thank you for your patience and understanding, and hopefully this will never happen again. That is all.