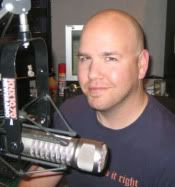 This is written by site contributor, John Ramey. Ramey works at KNX 1070 in Los Angeles as a sports anchor and web editor. He's also an accomplished musician. He has been known to contribute passionate articles to LBS when the moment strikes.
Alex Rodriguez took performance enhancing drugs now banned and punishable by the rules of major league baseball.
As a baseball devotee and a human being, I implore you to take a breath.
This, nor any other performance enhancing behaviors of other players, is cause for concern. Here's why: