Julio Franco Reveals Age, Was Really 54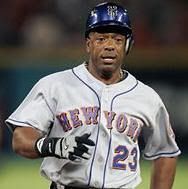 Most of you probably have heard by now that Houston Astros shortstop Miguel Tejada revealed he is really 33-years-old and not 31, as he had professed to be throughout his entire Major League career. He initially lied to the A's when they signed him as a kid out of the Dominican Republic because his youth would make him more appealing as a prospect. Well in light of this revelation, a chain reaction has started amongst other Dominican-born players. Many of the ones currently playing are afraid to speak because they have not yet achieved the security of a lucrative free agent contract, something Tejada did four years ago. But the retired players have begun to cave to the pressures and admit the truth. Julio Franco, a 23-year MLB veteran who finally retired this year after playing until age 47 last season, decided to speak:
After seeing fellow countryman Miguel Tejada come clean about his age, I have decided that it was only fair to reveal the truth about myself. All those years that I was playing, I was really older than I said. Those people who told me I looked like a 50-year-old last season were right — I was 54. I never wanted to let anyone know because I felt it would jeopardize my status as a free agent. I knew I could still play, but I didn't think teams would sign me if they knew my real age.
Rumblings out of New York late Thursday night indicated Orlando Hernandez was contemplating revealing the truth about his age. Though his birthday according to MLB documents suggest he is currently 39-years-old, there is widespread suspicion that the Cuban-born pitcher is actually 43. And according to a report from the Spanish newspaper La Verdad, a childhood teammate of Angels outfielder Vladimir Guerrero claims the slugger is really 35. When asked for his response, Guerrero's interpretor said Vlad had no comment. Additionally, Mariners third-baseman Adrian Beltre, already financially secure with a $65 million contract, has scheduled a news conference for late Friday. He is expected to reveal that he too is two years older than the date indicated on his MLB profile.
Of course none of this really did happen, but I know you were probably buying it. Heck, most of it is probably true!