Conflicting Tiger Woods Return Date Reports Part of the P.R. Strategy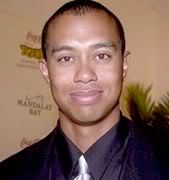 I've commented before on the genius of Tiger's P.R. people back when they sent out a Tiger double to Hattiesburg to try and make the members of the paparazzi doubt themselves. While some people took the bait and said that wasn't Tiger in rehab, the truth of the impostor was later revealed. Based on what happened Thursday, I strongly believe that Tiger's team is employing yet another P.R. strategy.
First, the New York Post cited "two sources in the golf community" who say Tiger has hired P.R. strategist Ari Fleischer in preparation for a return to golf at Bay Hill in two weeks. One source said they would be shocked if Tiger didn't play at Bay Hill. After the media ruminated that story as its lead subject for 12-18 hours, a new headline emerged and it said Tiger's wouldn't return to golf until at least The Masters. This was an AP report citing "two people with knowledge of [Tiger's] plans."
My guess is the sources were Tiger's agent or new mouthpiece — Fleischer. After all, if Tiger's real plan is to play Bay Hill, wouldn't it be wise to make people think he's not playing there so they're unprepared? A surprise, unplanned appearance could catch the paparazzi and media minions off guard thus making Tiger's life less hectic the next few weeks. Also, getting people caught up in the guessing game of when Tiger will return covers up the real question they don't want pondered: does this prompt of a return make Tiger's apology more disingenuous? To those who actually bought into Tiger's apology and the idea that he really needs to straighten out his family life before returning to golf (and that he might take the entire year off), the answer would be "yes." That's not something they want discussed and they've done a great job creating a diversion for the time being. In other words, mission accomplished.
Sources:
Woods hires Fleischer to help with image [NY Post]
AP sources: Woods likely to return at Masters [Golf.com]