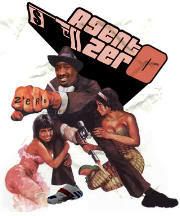 Well, I guess that headline would be misleading, considering Gilbert hasn't quite come to Barry's rescue just yet. But he wants to. At least that's what he told DC Sports Bog (& Grill) man Dan Steinberg. Apparently Gil's incensed by Marc Ecko's plan to brand the 756 ball with an asterisk and send it to the Hall and wants to buy the ball from Ecko. Gil's reason:
"It's history," Gil began. "It's still history. I mean, the guy's a man before he's some big slugger. I mean, how you just going to take what this man's done for his career and, as another man, say 'Hey, you were accused of this, you allegedly did this, I want to take this away from you.' I mean, what if we took away your Ecko company?
…
Gil said that he would be willing to pay $800,000 for the ball.
…
"If the Hall wants it, I'll give it to the Hall, unmarked. If not, I'll keep it. I'll give it to Barry's son. I don't know, or at least do something positive with it, auction it off, build something, build some homes for the homeless, I don't know. Do something positive.
They're you have it. Gilbertology at its finest. While I side with Gilbert on almost every topic, this is one where I have to disagree with the man. Seriously, your head would have to be stuck pretty far up your ass to not believe Barry's record is tainted. And as far as I'm concerned, a red flags goes up every time I hear someone defend Bonds. Are they doing so because they've used performance-enhancers before and they're trying to justify the practice? Or maybe Gilbert's just a really good guy — so I'd like to think.
(via Shoals at FanHouse; image courtesy Deadspin who also interviewed Agent Zero on Friday, take a look)