Articles tagged:

Kelly Pavlik
Boxer Kelly Pavlik appears to be drinking again, and that's not a good thing.
I already expressed how surprised I was to see Bernard Hopkins administer such a butt whopping on Kelly Pavlik.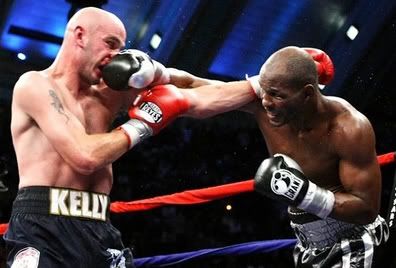 It was just six months ago that Bernard Hopkins was forced to eat his words upon losing to Joe Calzaghe. Hopkins declared pre-fight that he would never let a white boy beat him.