Baseball Players Know how to Haze
My favorite was a while back when the Dodgers took Chan Ho Park's finest suit and turned it into a tank top and shorts on a road trip. As you could imagine, Chan Ho was none too pleased about that. Here's Josh Barfield from last year, courtesy 100% Injury Rate: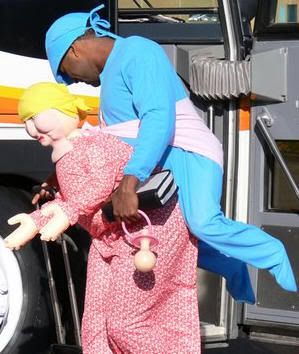 Also head over there to check their awesome compilation of the best rookie hazing this year in baseball. Believe me, there are some beauties.