Return of the Fat Boy Pitchers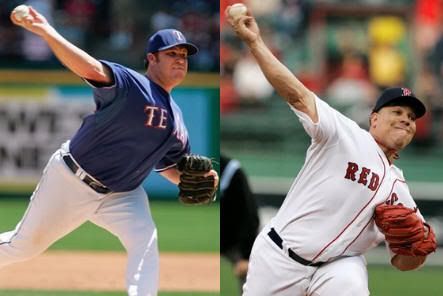 Last month I was defending overweight MLB players from irrational criticism by the media. I would like to add that since the writing of the post, C.C. Sabathia has a 1.45 ERA, and Prince Fielder has five home runs and has raised his slugging percentage by 151 points, all the while being just as fat as they were the first few weeks of the season. Anyway, getting back to business, I would like to note that fat boys could be the latest trend in MLB. Witness Wednesday night in Boston and Minnesota.
Bartolo Colon made his season debut for the Red Sox going five innings of two-run ball, picking up the win in the 6-3 game. (costing me a gentleman's bet while we're at it). He beat the Royals by throwing his fastball from 91-94, spotting it with excellent placement. He wasn't hit too hard and only had to go his five since the Red Sox supported him with a bunch of runs in the 5th. This is the same guy who was torched last year with the Angels because of a partially torn rotator cuff. I wonder how long his shoulder will hold up, but for now, he's good enough to get the job done.
Meanwhile in Minnesota, another blast from the Farmer John past was handling business as well. The Fat Aruban, Sidney Ponson, who's been an break in case of emergency starter the last three years, had yet another strong start for the Rangers. I have no idea how this guy manages to get it done, but he somehow went the distance allowing only seven baserunners all game. Ponson is 3-0 for a patchwork Rangers staff right now. He'll only last one or two more before he starts getting bombed. But it just amazes me how as the season goes on, teams start scraping so badly because of injury that you start seeing Jody Geruts, Bartolo Colons, and Sidney Ponsons getting action. Paging David Wells, anybody?