Steph Curry not feeling extra burden with Kevin Durant out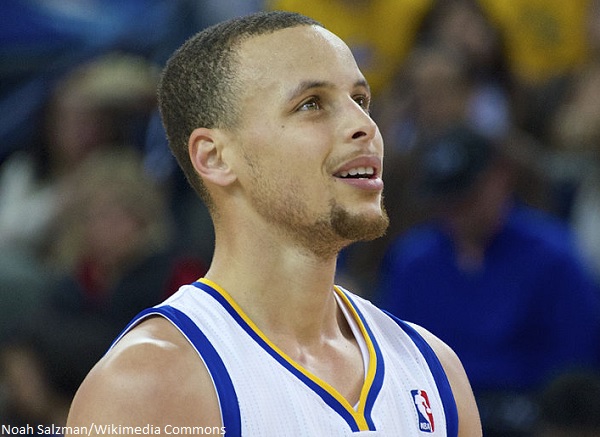 The Golden State Warriors need to find a way to win one more game against the Houston Rockets without Kevin Durant, and naturally they will look to one of their other superstars to step up now that their hottest scorer is out. With that in mind, Stephen Curry insists he is not feeling any added pressure to produce.
While speaking with reporters in advance of Game 6 on Friday, Curry said he is not approaching things any differently without Durant than he would with him.
Steph Curry and to what extent he puts the burden on himself without KD pic.twitter.com/2tohPbReTq

— Mark Medina (@MarkG_Medina) May 10, 2019
"I always feel like that, no matter what the situation is," Curry said when asked if he feels a great weight on his shoulders. "That might manifest itself in different ways. It doesn't mean you have to go out and shoot 30 or 40 times. It's just being aggressive and doing what you need to do to help your team win. … I didn't wake up today with extra weight on my shoulders or anything like that. I feel like that every single day."
Durant has been easily Golden State's best player in the postseason, as he's averaging 33.2 points per game against the Rockets and 34.2 for the playoffs. Curry, on the other hand, has struggled in the series against Houston and hit just over 39 percent of his shots. He's shooting 26.2 percent from three-point range.
While you can understand Curry's point that he wants to play better regardless of Durant's status, the difference is the Warriors may need him to play better now. We included him on our list of players who need to step up in the postseason for a reason, and Golden State needs him now more than ever.