Five college basketball teams struggling as March Madness nears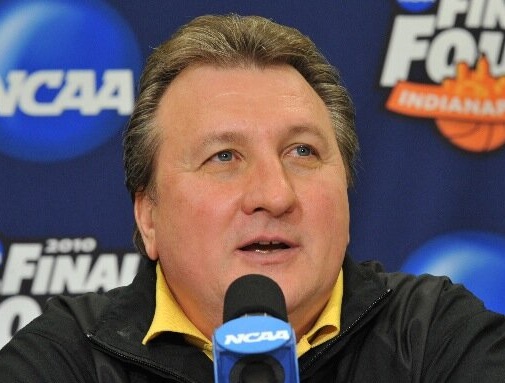 With conference tournaments starting this week, the regular season wrapping up, and the promise of the Big Dance in the near future, now is a terrible time for a team to start to play poorly. Yet for many teams across the nation, that scenario has become a reality. Some have faced a series of injuries, others are fatigued, and others have struggled with the difficulty of conference play. Road games, rivalries, and familiar opponents make life more difficult for every team.
It's concerning when a team is incapable of adapting and finding a way to win in February. It's often a signal of what's to come in the postseason. These five teams are stumbling down the stretch and should be monitored as we enter March.
5. Arizona Wildcats
The Wildcats were starting to receive buzz as a team capable of a deep run this month, with a chance to emerge atop a crowded field in the Pac-12 standings. The current leaders in the conference have five losses, leaving several teams with a chance to grab at least a share of the regular season title.
Arizona seemed poised to do so until last week. The Wildcats dropped a home game to Oregon in overtime in brutal fashion. Arizona's Josh Green had two free throws with two seconds left in a tie game in regulation and missed both. His teammate, Christian Koloko, went to the foul line, trailing by one with one second remaining in overtime and he missed both attempts. It was as crushing a defeat as we've seen in college basketball this season.
The Wildcats followed that loss by dropping consecutive road games to the Pac-12's Los Angeles duo, USC and UCLA. In the latter game, head coach Sean Miller was ejected after losing his mind due to a perceived missed call.
Arizona looked like a dangerous team as recently as nine days ago and things have unraveled quickly. Two home games against struggling Washington and Washington State this week could be a course correction before the postseason.
4. Rutgers Scarlet Knights
At the end of January, Rutgers had college basketball buzzing. The Scarlet Knights had their best team in years, were part of a terrifying Big Ten, and looked poised to make the Big Dance for the first time since 1991.
When February began, Rutgers was 16-5 and had some quality wins. It was notable, however, that the Knights were just 1-5 away from home, with the lone win coming over lowly Nebraska. Eight games and a month later, and that remains Rutgers' lone win away from the RAC. The Knights have now lost six of eight games, including five conference road games. Rutgers slipped from a team solidly in the tournament to a bubble dweller.
The Knights' final two games are a home date with highly-ranked Maryland and a trip to desperate Purdue. If they can't win at least once, the tournament-less streak may continue.
3. Colorado Buffaloes
Like Arizona, the Buffaloes spent a brief period as the hyped-up Pac-12 team last month as well. Colorado was 21-6 after a win over USC, with a 10-4 conference record and KenPom ranking of 17.
Just as quickly as Colorado began to receive buzz, the Buffaloes began to collapse down the stretch. The Buffs have lost three in a row to inferior competition. Colorado blew a 9-point second-half lead at home versus UCLA before dropping two road games in the Bay Area. Stanford is a bubble team in dire need of a win, yet Colorado has no business losing to Cal.
Colorado's offense has been in disarray of late. The Buffs have just 24 assists during the three-game skid, compared to 37 turnovers in that span. Plenty of teams go cold in road gyms or when they get fatigued. The difference between the type of team we thought Colorado could be and the team they truly are is their inability to survive missed shots and offensive sputters.
2. Butler Bulldogs
On January 10, Butler was 15-1, ranked in the top 5 of the AP Poll, and 5th in KenPom. It was not a hollow record. Wins over Florida, Minnesota, Creighton, Stanford, and Purdue proved that. And yet, the rigors of the Big East schedule have been too much for Butler to handle.
The Bulldogs lost 8 of 12, including three home games and a road game against last place DePaul. The trouble has manifested most clearly on the defensive end of the floor. Butler has allowed greater than 1.1 points per possession in seven of those eight recent losses. The Bulldogs have allowed four Big East opponents to make 10 or more 3-pointers in a game, making those games an uphill climb for 40 minutes.
1. West Virginia Mountaineers
In early February, there was a plausible path to a No. 1 seed for these Mountaineers. It was unlikely, but with a game against Kansas and two against Baylor, West Virginia had the opportunity to build one of the country's best resumes. The Mountaineers were 18-4 and looked the part of an Elite Eight team.
Since then, West Virginia has dropped like a stone, losing six of seven. That streak has included games against future top seeds Kansas and Baylor, but also losses to non-tournament teams like Texas and TCU.
The Mountaineers are still one of the best defensive teams in the nation, playing Bob Huggins' patented full-court press. Offensively though, West Virginia struggles. There are no clear playmakers on the roster, and a disproportionate amount of West Virginia's offensive productivity comes from crashing the offensive glass. Those extra possessions can be a huge boost, yet they can't sustain a team looking to win in March.
Shane McNichol covers college basketball and the NBA for Larry Brown Sports. He also blogs about basketball at Palestra Back and has contributed to Rush The Court, ESPN.com, and USA Today Sports Weekly. Follow him on Twitter @OnTheShaneTrain.