Interview with Adam Schefter, NFL Network Reporter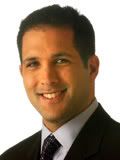 I assume that most of you who are reading this are pretty hard core sports fans just like me. Probably somewhere along the line you had a dream of working in sports, that is, if you couldn't make it as an athlete. With that in mind, I had a conversation with Adam Schefter who is the lead reporter and information man for the NFL Network, and a writer for NFL.com. Adam is a former President of the Pro Football Writers of America, has authored three books, and covered the Broncos for 15 seasons. Schefter brings some of the best NFL information to the forefront on a daily basis, and he breaks some of the biggest stories in the business. I thought it would be cool to find out how Adam got to where he is today, and what it's like to scoop the competition on several key NFL stories. Our order of conversation includes:
Adam's career path
Writing Shanahan and Terrell Davis' books, and if that compromised his coverage of the team
Being first to report that the Texans were considering Mario Williams
Being first to report the Raiders would fire Art Shell and being personally attacked by the Raiders for the report
Being first to report the Randy Moss to New England trade
1. How did you wind up at the NFL Network after covering the Broncos for so many years?
I always dabbled in television when I was living in Denver and I always liked it, but I never imagined I would make my living doing it. I remember I was at the Super Bowl between New England and Carolina when the Network started up. They put the media on busses with TVs, and on those TVs they had NFL Network and it was the first time I had ever seen NFL Network. I'll never forget it — I was riding with the venerable Don Pierson of the Chicago Tribune, and he and I were both watching the Network. And the Network had a one-on-one with Tom Brady, and they went home with Antowain Smith for a home-cooked meal, and they had Jake Delhomme for a one-on-one. I'm saying to myself, 'man, I'm in this newspaper field, and we're fighting to get a single question in, and the Network is getting these guys one-on-one,' and I turned to Don and he said to me, 'that's the death of all of us.'
After seeing that, I thought I would love the opportunity to get there. I mentioned it to the Network that if they were interested in hiring a reporter, I would love to talk. Eric Weinberger, who runs the Network, called me and we talked for about six months about what I'd do for the Network. I loved my job in Denver and never thought I was going to come until he said the job will be this: doing information like Chris Mortensen and parting shots like Mike Lupica on The Sports Reporters. These are guys I had always watched, admired, and respected, and to be able to do the things that they have done so successfully over time was enough to make me leave my safe haven of newspapers for the Network.
I think about it today and the fact that I vacillated over that decision. Woody Paige left The Denver Post right around that time and the Post talked to me about becoming a columnist and succeeding him. Being a columnist was something I always dreamed about doing. Obviously to turn down your dream job it has to be a pretty significant opportunity. I look back now and think about the fact that I vacillated over the decision and I laugh; there's no place I'd rather be than the NFL Network.
2. Would you say you're pretty fortunate that you caught the NFL Network in its infancy?
I feel incredibly fortunate. There are people who told me not to go, that the Network wouldn't make it — some tremendously influential people and some people I respect. I hope I'm not speaking out of turn here, but I know Rich Eisen had a similar experience when he was deciding about leaving ESPN. Marv Albert, whom he idolizes, told him not to do it, but Rich did. So the Network had its doubters, but my guess would be today that there would be very few of those doubters.
3. You covered the Broncos for 15 years prior to joining NFL Network. What did you do before you covered the Broncos?
It was so hard to get a job. When I was in college, you couldn't have done more than I did to get a job in journalism. I was the sports editor with Rich Eisen of The Michigan Daily — we were co-sports editors along with some other people. I was working for the Ann Arbor News covering high school games on the weekends. I was Mitch Albom's research assistant. I was stringing for the Detroit Free Press doing news updates for them from the Michigan campus. I was sending out resumes to every single newspaper in the country and I truly could not get a single job anywhere. I always tell people that there's a bar on the Michigan campus called Dominick's that for every rejection letter you have, they give you a drink. I had so many rejection letters I could've owned the bar. I went to graduate school at Northwestern to get my masters in journalism only because I could not get a full time job. There was nobody that would hire me.
When I was in graduate school, I went to work on the side freelancing for the Chicago Tribune. They sent me to cover all the things that nobody wanted to cover like fencing, curling, badminton, and gymnastics. I spent every weekend covering all those events. I still was sending out resumes and applications, and it took me two full years before I could get a single sniff. The first paper that hired me was the LA Times. They hired me to be a high school correspondent. I went out celebrating and when I got back, there was a message from the Rocky Mountain News in Denver that they wanted me to cover the University of Colorado and the Denver Broncos and so I thought I'd rather do that than cover high school sports in LA.
4. What do you think the LA Times and Rocky Mountain News saw that they hired you?
I think it was luck. I spent two years looking for a job. I always tell people that it's a job looking for a job. You couldn't have been more annoying to these people than I was. I wanted it that badly. I spent all my time trying to figure out how to do this.
5. How did you end up covering the Broncos?
In Denver, covering the Broncos is like religion; it's like covering the White House in Washington. The truth was nobody wanted to do it. It takes so much time and energy, and people have better things to do. Plus, the first year I got to Denver, the Broncos were 5-11, and they got about five players arrested, and the guy who was covering them got tired of it. He left after a year. Believe me, I wasn't their first choice, I wasn't their second choice, I wasn't their 20th choice. It was a case of them having nobody who wanted to do it, and them having nobody else to turn to but me.
6. You wound up building some relationships and writing a couple of books, how did that come about?
If you do something a long time, people see whether or not you're going to be fair or if you can be trusted over time. I went out of my way to try to be fair to people. They didn't always like what I wrote about them, but I think that they couldn't complain about it over time. After Terrell Davis' rookie season, his agent, Neil Schwartz, was mentioning to me that Terrell Davis was going to write a book. I didn't think anything of it. And then, after the Broncos won the Supe rBowl, and Terrell Davis had a great season, Neil came to me and asked if I wanted to do the book. I was honored and it worked out well.
The next year, the Broncos went back to the Super Bowl, won it again, and the publisher suggested a business-motivational book with Mike Shanahan. I went to Mike and Mike signed off on it, and we did that book. Bill Romanowski paid attention to all this, and when he was ready to do his book, he asked me to write it. Ultimately it just comes back to treating people the same way you would want to be treated.
7. Did this compromise the way you covered the team?
I laugh about that. Right after the book came out with Mike Shanahan, I wrote an article that was critical of him for benching Bubby Brister in favor of Brian Griese. After that, Mike didn't talk to me for six straight months. I would ask him questions in the press conference and he would literally ignore me. He would answer everyone else with lengthy explanations, and when I asked a question, it was one-word answers.
People think you're going to be too nice to people when you write books about them. I think it's just the opposite because you know everyone's watching you, and you're held to a higher standard. Because of that, you're especially careful that your reports reflect what's really going on. The management at The Denver Post signed off on it. If they hadn't, I wouldn't have done it.
8. Those six months that Shanahan didn't answer a question for you, how difficult did it make it for you to cover the team?
It actually made me more determined to dig up more Broncos breaking stories. I still remember writing a story that Mike Shanahan was going after Steve Young, which had to surprise Mike. I had the story of Dale Carter getting suspended for violating the substance abuse policy. I was determined to show him and anybody else that I didn't need Mike Shanahan answering my questions to get stories. When Mike didn't talk to me, I was more determined than ever to come up with more news than ever to show him that I didn't need him to talk to me to do my job.
9. Last year at draft time, everyone was so sure that Reggie Bush was going to Houston. You were the first person that reported the news that the Texans were seriously considering taking Mario Williams. There was a lot of backlash from your colleagues for reporting that news. What was it like reporting that story?
You remember those things so vividly. That story was on the Network two Mondays before the draft. I called the Network and I told them that Reggie Bush to Houston was not a lock. They were dismissive of me at my own network! I said there were signs that the Texans were thinking of taking someone other than Reggie Bush, and that that someone was Mario Williams, not Vince Young. I got calls from people saying I got hoodwinked. Here's the thing — they didn't know where I was getting my information from. It wasn't coming from the Houston Texans, and it wasn't coming from the agent of Mario Williams. I heard it from one GM, and I called another GM, and then I called a coach, and then I called some other agents, and everything kept pointing back to the fact that the Texans were not going to take Bush. My story was that the Texans were considering taking someone else, so even if they took Bush, my story wouldn't have been wrong.
10. Do you think it was a case that everyone else had the same information but they never put it together the way you did?
No, I can't explain it. There's a certain news antenna that you have that goes off on certain stories. I remember my news antenna going off, and I was thinking maybe it's not going to be Mario Williams. But there was a part of me that said the Texans were really grappling with that decision. Something told me that there was something going on, that it wasn't Reggie Bush going to Houston as a slam dunk.
11. Last year you came out with the news that the Raiders were not going to bring back Art Shell at the end of the season. You took a lot of heat from the Raider organization and Al Davis in particular for the report. How did you feel about that?
When the Raiders issued their release, I was flabbergasted. I had never seen anything in all capital letters before, single-handedly ripping a reporter. I went on the air and said they could rip me all they want. If they want to embarrass me, all they have to do is say that Art Shell will return as coach in 2007. Al Davis was telling people at that time that he was going to fire Art Shell. He had told at least two people that he had no choice but to fire Art Shell at the end of the season.
But here's one of the important parts of journalism: you could report a story today and be accurate, and have people change their minds. So things happen and situations change. But at that particular point, Al Davis was planning to fire Art Shell, and he did fire Art Shell. And I never heard back from the Raiders.
12. When you heard that news, did you feel any satisfaction?
You never want to see anyone suffer. Lets not forget that a man lost his job, as well as several coaches under him, and families were displaced. You never want to see that. I felt bad for Art Shell. Now personally, I felt a measure of vindication that my story was right and the Raiders weren't. Of course, you're human. How do you not feel it? From that standpoint, that was gratifying.
13. What's it like if you have a hot story that nobody else has, like on the morning of the NFL draft, when you had Randy Moss traded to New England?

I called my boss and told him that we needed to get this story on the air as soon as possible. I was bouncing off my seat at Radio City Music Hall, I was wound up beyond words — I could have basically run a marathon on fumes. I love news stories, and I really love big news stories. You get a serious adrenaline rush doing that. There are rewards in every job; financial analysts like the big deal, real estate brokers like the big closing, authors like the book releases, and as a journalist, you live for the big stories. To this day, the blood just pulsates through my body when I get a big story.