Giants Fans Rigged Online All-Star Vote for Barry Bonds
All the details I just posted at FanHouse, so go check it out. Here's the program that was posted on Giantsboard.com so that there's no confusion (I had to crop part of it):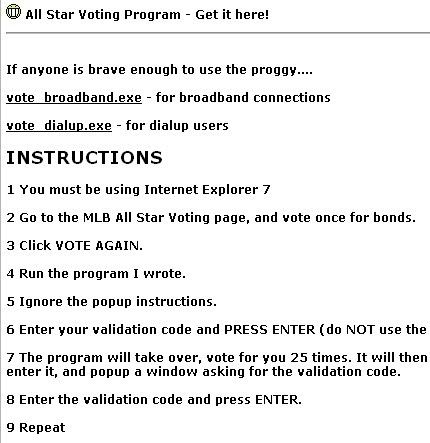 Smells like the conspiracy I thought it was. Again, check out my post at FanHouse for all the details.