The Coolest Rocky Poster You Will Find
So my buddy Jeff (who wisely selected Albert Pujols with the first pick in his fantasy baseball draft) dropped off a sweet poster for me last time I saw him. He works for this company called LA Pop Art where they do some sick work. I think my favorite item they have is a Rocky poster that was made in celebration of the 30th anniversary of the series. If you check it out closely, it has the entire script from the movie handwritten into the artwork. This definitely fits into the category of "I Want That" — inspired by Mr. Irrelevant's ongoing series. Check it out: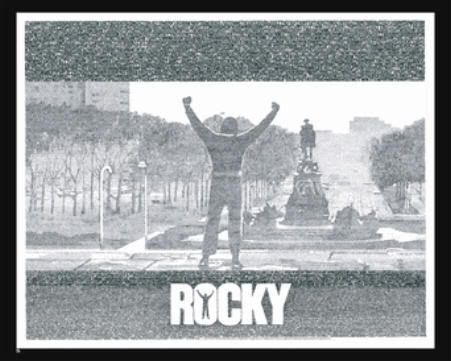 They also have four different Scarface posters, which are equally cool, and an inscription of Vince Lombardi's "What it takes to be number 1" speech. Pictures of those are after the jump.