Michael Phelps Hardly Talks With Father, Fred Phelps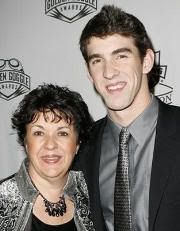 One of the questions I kept hearing during the Olympics — especially last week while Aquaman was dominating in the pool — was "Where's Michael Phelps' father? Does he have a dad?" I was wondering the same thing too, so with a basic search, I came to find out that his parents divorced when he was young. Even that being the case, it was still surprising not to see anything about his dad, especially considering how much coverage his mother received last week. Well MDS at FanHouse shares an interview from the NY Post that somewhat elaborates on the relationship (or lack thereof) between Michael and his father. Apparently Fred Phelps hasn't spoken with his son since the Beijing Olypmics, adding:
"I'm very proud of him and all he's done," Fred said as he aimed to deflect attention away from the severed relationship. "This is not about me, it's about him."

Although he didn't hop a plane for Beijing to see his son compete, the elder Phelps said he "watched [Michael] every night on TV" last week.


…
"The person I love the most is sitting in the front row – my mom – for everything she's done," Michael told reporters Monday in Beijing.

Prior to the start of the 2004 Athens Games, Michael said he hadn't been in touch with his father since graduating from high school.

"There are reasons and I really don't want to get into that," Michael said at the time. "He didn't call me after I set my first world record in 2001."

The 23-year-old Olympian reconciled with his dad right before the 2004 Games, and Fred even flew to Athens, where Michael won six gold medals. But the relationship quickly soured.
I'm not interested in getting into what's happened with their relationship since it's none of my business and nobody outside of their family probably knows, but it's just answering a question that was in many people's mind. I've always wondered what the non-existent parent of the single-parent athlete thought about their kid. I can't imagine it's easy to watch your son become one of the most famous athletes in history without being part of it. That's gotta be tough.